Retention in the Gig Economy: 3 Reasons Temporary Workers Leave Voluntarily
February 14, 2018
As the "Gig Economy" continues to grow, retention among temporary, contract and freelance professionals has become increasingly vital. In fact, 50 percent of all companies added temporary staff in 2017, and many of these organizations return to the same pool of contract workers on a regular basis. In brief, the costs to your culture, productivity and business can be significant if a temporary worker suddenly decides to turn down your next project or contract offer.
As highlighted by the American Staffing Association, during the course of a year US staffing companies alone hire more than 15 million temporary and contract employees. Globally, this number multiplies tenfold. Nearly 15 percent of Canada's workforce is made up of contract workers, with Gig Economy workers making up 6 percent of the overall UK workforce. Poland outpaces nearly all countries, with 28 percent of the overall workforce being temporarily or contingently employed.
To understand how to "retain" workers in a growing Gig Economy, companies must first figure out why temporary and contingent workers voluntarily leave – then what can be done to overcome this challenge:
1. Diminishing Trust in Leadership
According to a study conducted by StaffBay, including feedback from 15,000 employed professionals, nearly 53 percent of employees who planned to leave their job in recent years say it was because they "do not trust" those in charge. A recent Quantum Workplace employee engagement report reaffirms this trend – with the research saying that "trust in senior leaders" has the greatest impact on an organization's overall level of engagement. For qualified Gig Economy workers who have their pick of projects and contracts, leadership style is often top of mind.
At a recent WilsonHCG and ASPIRE co-led event, featuring 40+ leading global organizations, attendees were in consensus: "Leadership sets the example for your workforce to follow." They are drivers of trust, diversity and inclusion, culture and employment brand, and they make strategic decisions that impact your ability to grow, evolve, recruit and retain employees of all types.
2. Rigid, "Corporate" Working Environment
The importance of trust also extends to corporate reputation. According to research conducted by Career Outcomes Matter, a driving reason for voluntary employee turnover has to do with "lost trust" in corporations. Further, according to a study conducted by CreativeLive, 40 percent of more than 1,100 full-time and contract professionals say the No. 1 reason they seek to leave a given role is because of the "corporate" environment.
The research suggests that today's professionals, especially temporary workers who frequently operate virtually or in non-traditional settings/schedules, are looking for more diverse, flexible and less rigid working environments. Toward this end, in light of the growing transparency provided by employers of choice across social media and company reviews platforms, the impact of employment branding on talent acquisition and management continues to cresendo.
3. Compensation and Stagnation
Based on analysis of more than 5,000 workers who changed jobs between 2008-2017, Glassdoor found that employee compensation is the No. 2 reason people (temporary and permanent) voluntarily leave, second only to company culture. Moreover, among 18-35 year olds, the "ability to learn and progress" is now a major driver of candidate and employee decisions. For top-quality contract workers, compensation and growth opportunities are at the top of their "employer of choice" lists. Like the permanent workforce, Gig Economy professionals are also seeking to advance their careers – whether by gaining another contract (with better pay), building their resume and network, or skill-set increases.
The above reasons may or may not be causing your temporary and permanent talent to seek new opportunities. Regardless, research shows that Gig Economy workers in 2018 will not hesitate to turn down your next project or contract offer if they aren't being properly valued. As WilsonHCG CEO John Wilson states, "We're in the midst of the most competitive hiring environment of our time, as today's talent has full transparency into what they're worth – and what competitors are offering; in turn, employment branding has never been more integral to the health of your business." Find out how leading organizations are uncovering (and investing in) the career aspirations of today's best talent: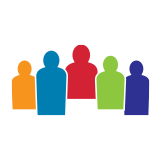 WilsonHCG is an award-winning, global leader in total talent solutions. Operating as a strategic partner, it helps some of the world's most admired brands build comprehensive talent functions. With a global presence spanning more than 65 countries and six continents, WilsonHCG provides a full suite of configurable talent services including recruitment process outsourcing (RPO), executive search, contingent talent solutions and talent consulting. TALENT.™ It's more than a solution, it's who we are.
Related Resources