Internship tips: Taking ownership in the workplace
September 30, 2015
College is over? I need to get a job. What do I even like doing? Maybe I'll go to grad school. I'll figure it out after this meeting, or after I grab coffee for my boss, or maybe while I'm picking up their dry cleaning!
These thoughts often plague your average college senior or post-grad intern — unless that intern is supporting the mission of an organization which gives them the tools for taking ownership in the workplace and living out their values. Like many college seniors, the end of my university experience jumped up out of nowhere, and I was not prepared to take ownership of my future career.
Are you currently researching internship programs? Check out WilsonHCG's program!
Where is a distressed graduate to start? Often, we take opportunities to try to build up our experience. Nonetheless, embers of passion don't always ignite when conducting simulations or shadowing employees, which can prevent interns from getting to roll up their sleeves and gain hands-on experience. WilsonHCG interns, however, are provided with the same training as full-time employees, and are given the opportunity and tools to swim on their own in the fast-paced and evolving professional landscape. No simulations or coffee grabbing here. Instead the key internship tips we are given are to live each day by our DNA: collaboration, ownership, passion, integrity and communication. While each strand is vital to growing one's career and adding value to the organization, the core of my success in driving my passion stems from assuming ownership. If you're seeking internship advice on taking ownership in the workplace, then read on!
Be the Brand
Ownership: a term used by Realtors, corporate executives, and yes ... recruitment interns! Through my internship experience, I have been trusted to support the candidate sourcing function of several clients by sourcing, phone screening and submitting the most qualified candidates to our recruitment team and ultimately our client hiring managers. Daily, I find myself having conversations with seasoned professionals, or screening hundreds of resumes to find a handful of great people for our clients. By being the first point of contact for these potential new employees and our brand, it is imperative I take ownership to become an extension of the brand.
By seeing myself as an extension of our brand, I have developed a passion and enthusiasm for the values a new employee would be expected to identify with, as well as improve their candidate experience by making the first contact with the company a fluid and exciting experience. I find myself identifying as part of the client team, researching current client activities, and sharing personal stories of my experiences with them. These personal stories motivate the candidate to feel comfortable with opening up during their interview, allowing me to quickly assess whether they are a good fit or not. This directly translates into an increase of viable candidates, because they are enjoying their interview experience with us. As we take the time to keep them engaged, we are willing to not only take ownership of the brand but their candidate experience as well.
Empower Your Interns
Ownership is the key to releasing the intern from the grip of the copy machine, and allowing him or her to impact the organization. While my managers support me, they won't be found listening on phone screens or micromanaging, mainly because they are equally as busy meeting the needs of the business as well. Our managers support and direct, but it is the individuals of the team that leads to our success. The empowerment to take ownership — be it networking with company executives, asking tough questions, or, dare I say, asking for more responsibility to push oneself out of his or her comfort zone — truly shows a display of ownership and the result leads to fostering new passions, and increasing value. An act as simple as offering advice to a fellow team member struggling in an area I have seen success, or taking time out to experiment with new processes such as being the only intern split on two accounts, are examples of ownership leading to my fostering passion. For the manager reluctant to release the intern from copy machine, enabling your intern to take ownership may just decrease turnover, increase employee loyalty, and provide a dedicated and educated workforce for the future of the organization: At WilsonHCG, we see many of our interns moving into full-time positions.
As we've seen, taking ownership fuels the fires of passion, not just within the organization but for the intern's future career. By going the extra step to take ownership of the candidate experience, I've learned my strengths and weaknesses in commonly used business soft skills. For example, I realized I had a hard time facilitating difficult conversations when it came to letting a candidate know they were not the best fit. This taught me how to deliver bad news and stand by my decisions. Likewise, any intern can mold themselves into a better professional by taking ownership of their work and adding value to their organization. Additionally, by taking ownership to network within the organization, a recruiting intern can foster a love for marketing or sales, enabling them to make a career choice by the untapped resources provided in both young, vibrant organizations such as WilsonHCG.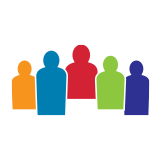 WilsonHCG is an award-winning, global leader in total talent solutions. Operating as a strategic partner, it helps some of the world's most admired brands build comprehensive talent functions. With a global presence spanning more than 65 countries and six continents, WilsonHCG provides a full suite of configurable talent services including recruitment process outsourcing (RPO), executive search, contingent talent solutions and talent consulting. TALENT.™ It's more than a solution, it's who we are.
Related Resources