Why you should find the total addressable market before sourcing talent
October 27, 2021
Storytime:
You're looking for a strategic account manager in the chemical plastics industry. This requisition was open for a year before the position was filled. Why? Because the hiring manager required candidates to have specific education credentials in order to be qualified — which significantly limited the talent pool. So much so that there were fewer than 1,000 eligible candidates in the entire country. But a consultative discussion with the hiring manager led to loosening the education requirements and eventually led to extending an offer.
Ring any bells? This scenario is probably all too familiar in the recruiting space. Having the skills to negotiate a job profile and who realistically fits those requirements and is available for the role is where you can drive value a hiring manager. For recruiters and sourcers, that's achieved through finding the total addressable market (TAM). It unlocks the ability to source talent efficiently and effectively, as well as gathering market intelligence before you source talent.
What is the total addressable market?
The total addressable market is the total number of talent prospects within a specific geography reasonably qualified for the role. Keep in mind this is a large estimate and typically contains a large pool of diverse individuals.
Often an overlooked step in the process, identifying the TAM gives you the advantage of advising selectiveness and ideal hiring profile for hiring managers. In this candidate-driven market, you can't afford to narrow your job requisition requirements too harshly — or else the position will go unfilled for longer periods of time.
Thinking differently about sourcing data: How to calculate total addressable market
There are a few ways you can pull data in order to generate your addressable market size and, eventually, ideal hiring profiles. LinkedIn Recruiter is an obvious choice, but it lacks scope in the sense that it only navigates its own data. Consider other software that leverages multiple sources simultaneously for that big-picture talent pool you're looking for. Some other good solutions could be Claro Analytics, Careerbuilder supply and demand, Indeed analytics, and Hiretual.
Rather than starting at the job title, think about all the skills that encompass getting the job done first. Then, work your way into what daily activities they do and the knowledge they're required to have for the requisition. Doing so helps you think as inclusively as possible without limiting yourself. With that larger aggregation of people in talent pool, you can then segment your TAM by primary and secondary targets to narrow qualifications.
For example:

Think about everywhere you might find the word "salesperson" on a profile. You can also think about other similar terms, such as "inside sales," "customer experience representative," "sales professional," "sales manager" and "customer success manager" to name a few derivatives.
This will give you plenty of terms to pull together for a comprehensive, diverse talent pool – much larger than if you kept your search too specific.
Read more: Learn how to shoot a LinkedIn cover story
What do you do after you've got the total addressable market?
You've now gathered a long list of talent prospects from your TAM analysis. Now, what?
You'll need to:
Segment your lists into primary and secondary targets
Gather contact information on as many communication channels as possible
Engage these candidates through your targeted outreach methods
Having this systematic approach to engaging your contacts gives you the opportunity to understand what groups in your talent pool are attracted to the opportunity. This is ideal to share with your hiring manager to paint that holistic picture on your talent pool. Not only that, but it also saves you valuable time.
While segmenting the pool initially may appear like a lot of upfront work, the preparation and research allows higher quality candidates to move through the funnel faster.
Additional candidate contact capture tools
There are alternative browser extensions available to increase your efficiency when researching talent. Consider extensions such as Recruit'em and Snov/io to provide extra insights on talent pools and data. Time is limited, so it's always important to find the most data you can in the least amount of time. Extensions give you those quick insights so you're able to find contact information and engage talent quickly and more efficiently.
Use this approach next time you're compiling the total addressable market
Identifying where someone's at in their career is a valuable piece to consider while compiling your ideal hiring profile and total addressable market. Not every person writes their resume or presents their information or career trajectory the same. Between resumes, LinkedIn profiles and Claro, you'll have a much better chance at identifying and engaging with talent is you approach it differently. While this can be more time-consuming out of the gate, you'll have a clearer picture of all available talent and can more easily tap into those hidden talent pools. That means filling requisitions quicker – with quality candidates.
Read more
Boolean beats bias: strategic diversity sourcing tips
How to shoot a LinkedIn cover story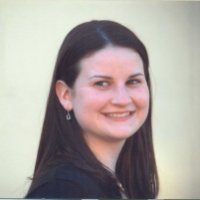 Gillisa Pope is a senior member of WilsonHCG's innovation team. As director of sourcing strategy, she melds creative ideas, analytics and best practices to design and action impactful sourcing solutions. An expert in employment branding, Gillisa is also part of the team that produces WilsonHCG's award-winning annual Fortune 500 employment brand report. She has over 15 years of experience in designing and building talent attraction strategies for some of the world's most admired brands.
Related Resources