Holiday Hiring
December 20, 2010
As we get older and the Holidays become more closely correlated with stress, money, and travel plans, it is nice to think about what the holiday season should truly be about: shiny new toys. While that ten-speed bike and Barbie Dream Home lose their appeal as we mature, one's career grows in importance. Why not think of that next great position as a shiny new toy to be dreamt of, sought after, and finally achieved?
Often candidates are hesitant to make big career moves with the holidays on the horizon for fear of an awkward transition. This holiday season, however, consider this: what could be a better gift to one's self than joining a company that you are proud to work for, excited to contribute to, and thrilled to represent? While it may be tougher than selecting that perfect cashmere sweater or top-of-the-line lawn mower, having the opportunity to feel rewarded at work is infinitely more important. In January 2010, CBS News reported only 45% of U.S. workers being satisfied with their jobs. The good news: things can be different in 2011.
Deutsche Bank Economist Carl Riccadonna estimates a possible 2.5 million new jobs in 2011. This growth would be the biggest the U.S. has seen since 2006. Given the state of the recent economy, employees may have felt comfortable staying in a stable role despite being unfulfilled. With the job market's bright future ahead, it is the perfect time to add those connections, reach out to companies you have always dreamt of working for, and go after your shiny new toy. CareerBuilder's research tells us that 29% of employees plan to make a career change once the economy improves. Beat the others to the punch!
As a company looking to strengthen and flourish in 2011, why not invest in a new employee? In Human Resources we are often reminded that the true strength of any organization is in its human capital. What better way to start off the new quarter than bringing on board a candidate eager to start a new position during the holidays. Devoting resources to tracking down that next star performer will pay off in dividends in what is projected to be a year of growth and opportunity. These "Holiday Candidates" may be some of the most enthusiastic, hardworking candidates that you will come across. Potential employees, armed with the mindset of starting off the New Year with a fresh slate, will be eager to dive into their new roles with drive, determination, and dedication to the future.
Over the next few weeks, your loved ones will open the gifts they have pined over for the last year. As you observe their jubilance, remember that excitement could be yours when you land that shiny new role.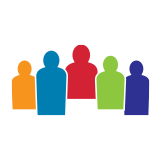 WilsonHCG is an award-winning, global leader in total talent solutions. Operating as a strategic partner, it helps some of the world's most admired brands build comprehensive talent functions. With a global presence spanning more than 65 countries and six continents, WilsonHCG provides a full suite of configurable talent services including recruitment process outsourcing (RPO), executive search, contingent talent solutions and talent consulting. TALENT.™ It's more than a solution, it's who we are.
Related Resources