Employer Branding Best Practices: Organizational Awards & Accolades
August 25, 2016
With 2017 just a few months away, many HR leaders are already actively working on strategic employer branding initiatives to prepare themselves the new year. After a thorough evaluation of 2015's Fortune 500 Top 100 Employment Brands report, it became clear that there was one key area of employment branding that many companies were overlooking — organizational awards and accolades! Here are three employer branding best practices relating to the benefits of HR awards to keep in mind while you're busy preparing for the future.
Exposes candidates to company DNA
Are you searching for candidates whose goals and values align closely with your organization? Putting your awards and accolades on career pages is an easy way to attract the right kind of talent to your company and demonstrates to candidates that your organization is a right fit for their needs. In the job market today, a candidate's top concern isn't always compensation. Factors such as corporate social responsibility (CSR) initiatives, wellness programs and higher education/training programs are often top of mind for today's candidates. So, while recognition on Fortune's 100 Best Companies to Work For list would be phenomenal for employer branding purposes, don't overlook smaller, niche award categories. Coolest office space, diversity and inclusion, candidate experience and health and wellbeing awards, for example, can be a great tool for attracting likeminded talent to your organization.
Establishes credibility
Beyond anything else, establishing organizational credibility to candidates is the main benefit of applying for awards. In a study conducted by Hendricks and Singhal of the University of Western Ontario and Georgia Institute of Technology, more than 600 organizational award winners had 37 percent more sales growth and 44 percent higher stock price return than their competitors. At a time when competition for top talent is fierce, one way to stand out to candidates is to be recognized for awards that matter to them. The awards candidates want to see are those that align with their values, for example healthiest workplace or best companies for working moms.
The SEO value
Having your organization recognized for specific attributions is a great way to get your company's name in front of a larger talent pool. Having content published during peak search times (e.g., when awards are being announced) means that much more exposure to your organization and face time with potential candidates. Additionally, a candidate may not be aware that your organization exists. So, being part of lists, such as your local publication's annual best places to work list, are great during the job search phase when candidates are searching these specific keywords.
Be proud of your organization's strengths. The accolades you receive as a result will give much credibility to your employer brand.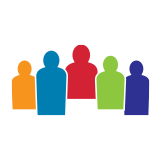 WilsonHCG is an award-winning, global leader in total talent solutions. Operating as a strategic partner, it helps some of the world's most admired brands build comprehensive talent functions. With a global presence spanning more than 65 countries and six continents, WilsonHCG provides a full suite of configurable talent services including recruitment process outsourcing (RPO), executive search, contingent talent solutions and talent consulting. TALENT.™ It's more than a solution, it's who we are.
Related Resources