Employee experience: maintaining a global organizational culture
December 14, 2020
This blog was originally published in 2016 and has been updated in 2020 for relevancy and current events.
Having a global organizational culture is important for many reasons, but among the many, creating a strong support system for your employees during times of hardships is a vital one. A work culture without a solid foundation is not self sustaining, which is why it requires constant vigilance and organization-wide commitment.
What is meant by culture?
Before we can start talking about employee engagement and organizational culture on a global scale, we have to begin by asking what culture is. Jason Young of Culturetopia writes:
"What is culture? The behaviors and beliefs characteristic of a particular social, ethnic, or age group: the youth culture; the rock n' roll culture. Culture Is reflected in the way the people in that group act and behave, that behavior is influenced by traditions, assumptions, values and beliefs."
How to sustain a global corporate culture where people can do their best work
When a company looks to maintain or increase its global footprint, there are an overwhelming number of things to consider (especially in the wake of a global pandemic). Organizational culture and the employee experience may not feel like a priority in the moment, but you often won't feel its effects until the damage has already been done for many. Any organization with a global presence must preserve its mission and vision, but what about preserving company culture and the employee value proposition? What are some principles that fortify your culture across the globe? These are the questions that need be addressed early on, because in a global workforce, alignment is everything.
In order to maintain a global company culture and solid employee experience, leadership is accountable for capturing and deploying the essence of company values, traditions, assumptions and beliefs. A wide range of cultural factors combine to drive the behavior of managers and those employees who do the real work of serving customers. When employees know what is expected of them, have the right tools and are properly trained to do their duties, they produce great results. Rewarding productive behavior leads to — you guessed it — more productive behavior. What's more, this sense of engagement promotes a superior employee experience, which can directly impact productivity and retention.
Read more on other ways to create a great candidate experience
Executives, managers and supervisors must take deliberate and thoughtful steps to mold the global company culture through their behaviors, decisions, attitudes and ability to communicate. Let's face it: With a global presence you run the risk of losing sight of your organizational culture. Get in front of this by establishing your employee value proposition (EVP) early on, overcommunicate and make certain each new hire has a clear understanding of your workplace culture.
Infuse a small team
As a leader, you cannot instill a global culture alone. Identify a small number of leaders who are highly effective and influential, immersed in the vision and unwavering in their commitment to sustain the culture long term. These are your "game changing" team members. Initiate a brand ambassador program for these movers and shakers and they will carry your culture in each region through their own actions and steadfast commitment. Above all, provide your ambassadors with the autonomy to engage with their peers and employee engagement is sure to spike!
Honor local traditions
If you choose to ignore the unique characteristics already embedded in a specific region, you will not be successful. This can include language, how meetings are led and other cultural nuances. Harness the cultural knowledge from your brand ambassadors and discuss, lay out and communicate these cultural distinctions across the organization. Celebrate holidays and recognize sub-communities such as the military and veteran workforce. This leads to a more inclusive employee experience.
It's especially important now since diversity, equity, inclusion and belonging (DEIB) in the workplace has become a pivotal part of fostering a positive employee experience and retaining top talent.
Read our DEIB whitepaper to learn how to keep people feeling acknowledged and appreciated
Cultural alignment does not "just happen"
The alignment of a global organization hinges on the ability to communicate seven key values highlighted below sourced from Young, the visionary and author quoted at the beginning of this article:
Value 1: Direction and purpose
Success comes from having a noble purpose and believing in a cause. Ask yourself: what is our "why," what is our "noble purpose" and what is our "cause?" And you begin to understand your global direction.
Value 2: Supervisor support
Explore the requirements for coordinated and effective delivery of learning opportunities and experiences for staff mentoring, mentor-coaching and reflective supervision.
Value 3: Learning and growth
Encourage consistent learning and growth opportunities in all regions and at all levels of the organization by creating an internally branded learning and development initiative. Map out career projection, establish KPIs and hold leadership accountable for staff development.
Value 4: Relationships/team performance
Working in a global company, you have the distinguished opportunity to develop relationships outside of your country. The aptitude for staff to develop relationships outside of their comfort zone starts with management's ability to encourage and reward such behavior.
Value 5: Influence and accountability
Create an environment where employees don't just work for your organization; they're hands-on contributors, fostering a company culture that makes them proud. Everyone on the team is encouraged to share thoughts and opinions to move the organization forward. This dynamic, combined with a flexible work environment and the opportunity for career growth, breeds innovation.
Value 6: Recognition and rewards
Peer-to-peer recognition in a global environment is attainable through online platforms and internal rewarding programs. Executive staff members have the responsibility to recognize top performers. Create all-in company meetings so everyone can recognize team members who go above and beyond the call of duty.
Value 7: Customer orientation
Customers define the approach to business. Without happy customers, companies will fade. Your EVP and culture drive the behavior those employees who do the real work of serving customers.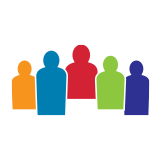 WilsonHCG is an award-winning, global leader in total talent solutions. Operating as a strategic partner, it helps some of the world's most admired brands build comprehensive talent functions. With a global presence spanning more than 65 countries and six continents, WilsonHCG provides a full suite of configurable talent services including recruitment process outsourcing (RPO), executive search, contingent talent solutions and talent consulting. TALENT.™ It's more than a solution, it's who we are.
Related Resources