Don't Get Carried Away by Trends – Back to Basics Recruiting is Always In Style
September 6, 2011
"Do what you can, with what you have, where you are" – Theodore Roosevelt.
This simple and timeless notion is so often overshadowed by the need to achieve through the latest, greatest (and often expensive) business tools.
As the revolving door of the latest trends in recruiting and social media tools keeps turning, nothing can truly replace a back to basics approach. While new technology is certainly helpful in the everyday grind, there are distinct fundamental qualities that separate a good recruiter from a great one. A great recruiter understands the essentials of sourcing and utilizes their own creativity and outside-the-box thinking to reach beyond the latest advances and succeed at the same peak level of performance to effectively bring their clients top talent.
Great recruiters strike the balance between more traditional, strategic sourcing methods and combine imagination and ingenuity. Networking and direct sourcing remain the foundation of recruiting excellence. The value of free community networking and being involved in organizations where you maintain personal and professional relationships with talented peers cannot be underestimated. There are endless channels and resources to utilize, for example; the Chamber of Commerce in local markets where you are recruiting, joining after work networking groups for professionals, and remaining an active participant within your social media networks.
Another essential technique is uncovering and engaging the passive candidate. Finding them requires insight of their industry sector, geographic market, business landscape and the initiative to pick up the phone and make connections. An exceptional recruiter will make the right contacts in order to find that "diamond in the rough" even without the use of new flashy and costly techniques. Understanding how to build relationships with the "wrong" person in order to open the door to the "right" one is a vital recruiting skill.
Recruiters who have mastered a true balance of these techniques are often the most cost efficient and effective for firms to retain and in turn for clients to hire. A recruiter, who can rely on their own resourcefulness and natural abilities, will spare their firm overhead so the focus remains on the client. This individual brings value to the process and aligns talent with fitting opportunities in a timely fashion, ultimately saving the client money and capital in the long run.
With the advent of social networking, job boards and new technologies, staying connected and finding talent has never been more advanced, but these methods can never replace the basic principles of talent acquisition and making do with what you have in any situation… Simply put, resourcefulness.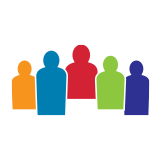 WilsonHCG is an award-winning, global leader in total talent solutions. Operating as a strategic partner, it helps some of the world's most admired brands build comprehensive talent functions. With a global presence spanning more than 65 countries and six continents, WilsonHCG provides a full suite of configurable talent services including recruitment process outsourcing (RPO), executive search, contingent talent solutions and talent consulting. TALENT.™ It's more than a solution, it's who we are.
Related Resources