Digital leadership and the search for critical hires
March 16, 2021
Every year, new developments in the digital world emerge that prompt workplace transformations. The unparalleled urgency to advance tech during the COVID-19 pandemic has tested organizations' ability to adapt faster than ever.
In the past 12 months, big data leaders in the C-suite have played critical roles in decision-making along with key tech hires. These positions, ranging from data scientists to cybersecurity leaders, drive innovation and are heavily relied upon to influence executive-level agenda items and roadmaps. This ensures continued timely transformation occurs. As such, it's imperative leaders hire the right talent to expand the executive team so today plays nice with future state needs.
What makes a good digital leader?
Digital leaders plan and implement new technology to advance an organization's overall values and goals. This requires a great deal of business acumen and the ability to measure business impact – including the financials, operations and active work needed to implement long-term solutions. The mindset "on time, on budget" is critical for a digital leader to create positive ripples in their respective industry.
How this translates across upper management varies greatly. As an example, for a chief data officer (CDO), translating data into business action is vital. Tech teams are often hyper-analytical and challenged to actively take steps with data that's been accrued. For a chief information security officer (CISO), the ability to navigate and resolve data breaches effectively paints the picture of a good data leader. Finding someone with a passion to innovate for the betterment of the industry's future is the goal.
C-suite positions make a grand statement about your company's aspirations and what you stand for – so exploring someone's personal requirements and finding cultural alignment will inevitably help steer your company in a positive direction.
Tip: Finding a great digital leader may feel elusive if you haven't done your due diligence around readiness. It's often the case that companies underestimate readiness and overestimate investments. Click to tweet Startups make this mistake, yet, contrarily, they're also equipped to disrupt industries far easier. Evaluate readiness around current state tech and allocate timelines before rushing to hire someone to fill the spot without any substantial path to build upon. If you're not prepared for the future state, the budget and rallying support around it are bound to run dry. This ensures a realistic progression around shifting market spend so your end-goal tech has long-term viability.
How to find critical hires to support digital leadership
Know their interests
To truly understand what attracts a senior leader to an organization, it's important to know what drives them and their own personal mandates first. This means identifying their pockets of appetite and current career goals will help you compare their interests against your company objectives. These include their motivations and drivers. For example, if a tech leader has already migrated two organizations to Workday or Amazon Web Services (AWS), they may want to do something different now to diversify their repertoire. If that's your major wishlist item but you're not ready to deliver on a promise of different requests after migration, your digital leader might not stick around (or come onboard at all).
You can remedy this by providing clarity around what they're being hired to tackle, as well as how impactful it's going to be in the organization over time. (Everyone likes being appreciated for hard work so it might be worth mentioning accolades that are available with a successful transformation.)
Consider asking your prospective digital leader questions like:
How have they measured business impact in the past? Was it measured from the beginning? What's their process?
What active work do they do to implement initiatives?
If they could do a project again, what would they do differently and why?
What are you looking to accomplish during the first 6 to 12 months on the job?
Guarantee internal support
One person can rarely turn the tide in an organization – especially larger, global companies. With tech positions, in particular, the lack of a budget and companywide buy-in can hamper efforts to digitally transform. Being sold a dream but inheriting a nightmare can be a problematic (and is common). See promises through with action; that comes with support.
The leadership support from other C-suite members shows the intention to align and contextualizes why hires and upgrades are happening. This includes budget and other necessary resources that show intent to transform. The strategic leader simply articulates the business reason, but the support gives it a platform to thrive through resistance to change.
Consider temporary C-suite positions
The power of temporary positions has made itself known across all workforces in recent years, and leadership positions are no exception. Considering temporary leaders in your market search demonstrates adaptability in the hiring markets and can be a launchpad for making change in your organization. Whether it's leaders between positions or those considering a change during the pandemic, don't discount the reward of a temporary leader to test the waters and see if cultural alignment is truly there.
Not a want, but a need: Every company must digitally transform
Many digital leadership positions are in high demand and low supply – with diversity also top of mind. As such, pioneers are frequently scouted, so taking due time to thoughtfully approach leaders with the intention of benefiting their careers and your company simultaneously will prove beneficial to finding critical hires.
Read our diversity, equity, inclusion and belonging (DEIB) whitepaper to assess the health of your DEIB initiatives
Want to learn more about finding the next digital leader for your organization? Feel free to reach out as our executive search team specializes in finding top talent in the industry and can seek out leaders who will culturally align and thrive in your business.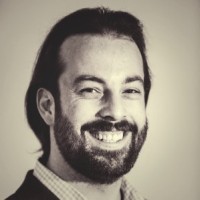 Jonathan joined WilsonHCG in April, 2017 as Vice President, Executive Search. Previously he spent 3.5 years at Red Hat as a member of the Talent Acquisition Leadership Team and was responsible for leading Executive Recruiting globally across each region and every business function. During this period the company grew from roughly 6,000 employees to +11,000 and grew from $1.5B to +$2.5B in revenues. Previous to Red Hat he was an Associate and Research Leader at Egon Zehnder and a member of the firm's CIO, CTO and Technology & Communications Practices. Here he served as the North American Lead for Egon Zehnder's Global Software Practice supporting Software and PE/VC clients across all functional responsibilities including CEO, CFO, CIO, CTO, COO, CHRO, Heads of Sales, Heads of Engineering, Heads of Product, Head of Services, Heads of Support, Heads of eCommerce, Heads of Mobile, General Management, among others. Jonathan began his career as an Industry Analyst at IDC and Yankee Group.
Related Resources