Debunking outplacement myths
April 16, 2020
Companies typically use outplacement services when they expect to make layoffs, have plans to realign or following a merger or acquisition. Outplacement solutions provide support for exiting employees to help them find their next positions through coaching, resume workshops and skills sessions. Outplacement services can help to take the pressure off employees and make their career transition easier.
Outplacement was popular back in the 1980s, but the solution has evolved since then. There are still many myths associated with outplacement services though, so we decided to do some myth-busting.
Outplacement services are only for executives.
Outplacement services were predominantly aimed at executive roles back in the '80s and this was because people in those positions typically stayed with organizations for long periods of time. However, the average tenure for today's employees is now just over four years regardless of seniority, according to the U.S Bureau of Labor Statistics. And today's employees often hold several roles within a company; previously, a job for life wasn't just a phrase, it was a way of life. Modern outplacement solutions cater to everyone, regardless of seniority.
Outplacement services can't be done virtually.
Outplacement was an office-based service in its early days. But that's because the Internet was in its infancy and computers were expensive. However, thanks to the digital age we live in, people can receive virtual support from the comfort of their own homes. Coaching sessions are conducted using video conferencing facilities and resume development sessions can be done using collaborative word processing tools.
Employees prefer financial assistance.
You might assume financial assistance is preferred by individuals who have been laid off, but outplacement services have a lot more benefits than a cash sum. Not only does it help people to land jobs quicker, but it also provides emotional support, something which is much needed following a layoff. In addition, the coaching and mentoring sessions can be customized for individuals to gain maximum benefit.
It's not worth the cost.
Many people think the only reason companies make layoffs is because they're trying to cut costs, and using outplacement services defeats the objective of saving money. But layoffs aren't always driven by cost-cutting. There are plenty of other reasons why companies reduce the size of their workforces. When businesses make acquisitions or conduct mergers, there is often a requirement for layoffs to avoid duplication of skills. Layoffs are also made during periods of transformation too. And the benefits of outplacement services go far beyond calculating an ROI figure:
It increases the chances of rehiring further down the line, ensuring a better culture fit.
It can strengthen employment branding. Former employees may be inclined to publish negative reviews on social media and employer review sites, but if they feel you're coming from a place of empathy and willingness to help, it mitigates that risk.
Loyalty among employees who work for organizations that use outplacement services is higher. People who work for companies that care are more loyal and productive.
It minimizes the risk of wrongful termination suits as it provides a smoother transition for former employees.
Showing prospective candidates that, as a business, you practice what you preach: you care about people and live up to your values. (When deciding where to apply for a job, 84% of job seekers say the reputation of a company as an employer is important, according to research from Glassdoor.)
The focus should be on those remaining with the company, rather than those exiting.
When layoffs are made, employees who remain are impacted. Seeing their friends and colleagues leaving the business is unsettling and can have an impact on morale and productivity. Employees who haven't been laid off will likely face changes to their roles as they pick up tasks that were carried out by former colleagues. They may also feel uncertain about their own positions, which can affect engagement as well as productivity. Not only does outplacement show those who are exiting that you care, it demonstrates the same for those who remain. Some 48% of companies that offer outplacement programs have mostly "highly engaged" employees, according to research by Aberdeen.
There are still many misconceptions associated with outplacement services but one thing that's certainly not a myth is the value it brings to employees and employers alike.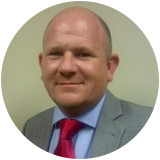 Neil Gascoigne is VP of Talent Solutions at WilsonHCG. With more than 15 years of experience in the human capital management and business outsourcing industries gained working globally for some of the most recognisable companies in both sectors, Neil now utilises his expertise working cross-functionally with the WilsonHCG global leadership team. Focusing on designing and delivering cutting-edge solutions that solve some of the world's most complex talent acquisition challenges.
Related Resources