Corporate Culture Series: Living our DNA [Ownership]
September 1, 2015
As talent acquisition professionals, we know how challenging our line of work can be at times. For example, a client is requesting candidates that match a very specific profile set in a very specific market and you only have a week to meet, and attempt to exceed, all of their expectations. Or the perfect candidate you planned on presenting to the hiring manager is no longer responding, and you're having trouble receiving feedback from your hiring manager. By the end of the day, you may feel overwhelmed and frustrated. Furthermore, a common momentum-killer I have experienced is the propensity to wait for someone else to act, take initiative, assume blame, or simply take charge. Very often, however, no help comes. Deep down, you are probably saying to yourself, "There has to be a better way." There is!
Learn more about WilsonHCG's DNA
I pose the following question: How do we create a positive work environment that successfully addresses the many challenges we face as recruiters, while producing outstanding performance? The answer is simpler than you may think: You have to create an environment where you are a leader. That is, an environment where you take initiative by directly dealing with difficult issues, accepting accountability for your results, and giving 100 percent. By doing so you add value to the reputation of yourself, your talent acquisition team, and your client's employer brand. Ultimately this creates an organizational culture which champions ownership.
You may think that this sounds like a bunch of concepts that are good in theory but are virtually impossible to implement in the workspace. I beg to differ. By taking ownership in the workplace, you will not only produce better results but also make your work as a recruiter more exciting, enjoyable, and fulfilling. You will foster better relationships with clients and hiring managers, have more control with your candidates, boost your reputation and improve overall work performance. Here are three ways taking ownership will help us, as recruiters, improve and progress in our current roles:
DO YOUR RESEARCH
Understanding and satisfying the client's needs is key in our line of work. In order to be successful in exceeding expectations and fostering long-term high quality relationships with our clients, we must have a thorough comprehension of their needs. This includes doing research on the client, their hiring preferences, the industry, current market trends, the client's competition, and influential industry leaders. Additionally, researching the client's corporate culture will help us fully understand their brand. As a recruiter, you are taking ownership by seeking to truly understand your client. Take it upon yourself to be the expert for your client — the go-to person. Expand your knowledge base as much as possible on sites like Glassdoor, and by setting up company Google Alerts. Ask questions. Network. If you are new in your role, establish direct contact with your client, if possible, and introduce yourself.
What's more, many recruiters who take ownership have the ability to meet performance expectations and provide quality candidates more consistently. What sets those recruiters who take ownership apart is the understanding that by going the extra mile they will produce higher quality results and have lower attrition rates. This adds to the value of work results, the reputation of the employer, and positively contributes to a long-term relationship with the client.
SET ACHIEVABLE GOALS
Success at work implies great work performance, which means goals are set and met. Your immediate supervisor and client are providing deadlines in which you must deliver. No pressure! Whatever those goals or deadlines are, take ownership by approaching them with strategy.
Set goals that are simple, realistic, attainable, and measurable — not goals that are vague or difficult. Separate monthly goals into weekly goals and break down weekly goals into daily goals. What is the most effective way for you to meet this daily goal? If you are having trouble meeting your goals, assess what areas you need to work on, and proactively find a way to improve. Perhaps you need to change your recruiting strategy. Reaching out to fellow employees, supervisors, or peers outside the workplace will allow you to gain a different perspective. Taking ownership does not mean that you are working alone or have all the answers. Ask for support when needed and use all resources available to you, including the knowledge of others.
Go beyond the goals that are set for you and make personal goals. Take it upon yourself to be the best at what you do. Make a personal commitment to exceed all expectations: Even if you fall short of perfection, you will find success. There are going to be challenges to overcome and areas of improvement to focus on. The road to success can be very difficult with many obstacles along the way. Taking ownership implies that you are accountable for your results — you accept responsibility for your actions, and own your mistakes. It also means that you are seeking ways to improve and be the expert in your line of work. In other words, be proactive, consistent, and work smarter.
WORK SMARTER AND MAKE A DIFFERENCE
The one thing that cannot be taught or coached is effort. Only with effort can you aspire to a state of ownership where you are committed to the values of your organization, are engaged in your work with your coworkers, clients, and candidates, and take pride in your profession. Go beyond what is expected of you and be a leader. That is, be an "owner-minded employee" where you are in charge of your performance, results, relationships, and the overall quality of your work. Become an expert and be continuously committed to grow in your organization and seek to increase your knowledge base. Strive to be a true asset to your team, client, and employer. Make a positive difference. Inevitably, your passion for what you do will show. Your drive for excellence will be contagious and positively affect others. Ultimately, this allows for a more encouraging work environment.
Career growth starts right where you are and it starts with taking ownership of your own work. By developing a willingness to learn and being more open-minded, combined with enthusiasm and effort, you can make a great difference in the way you approach your daily work. This will lead to amazing results and new opportunities.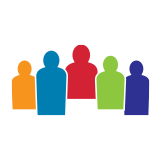 WilsonHCG is an award-winning, global leader in total talent solutions. Operating as a strategic partner, it helps some of the world's most admired brands build comprehensive talent functions. With a global presence spanning more than 65 countries and six continents, WilsonHCG provides a full suite of configurable talent services including recruitment process outsourcing (RPO), executive search, contingent talent solutions and talent consulting. TALENT.™ It's more than a solution, it's who we are.
Related Resources