CONNECT 2018 Recap – The Hybrid Role of Today's Recruiter
May 16, 2018
Future-forward talent acquisition leaders are willing to "breaking" traditional processes, re-write the status quo, and transforming HR and the talent function from cost to value center. These themes infiltrated CONNECT 2018, led by WilsonHCG and Scotiabank in Toronto. Joined by more than 200 industry leaders and featuring presentations as well as panel discussions from Pymetrics, Social Talent, Phenom People, Ideal.com, Karen AI and HR.com, the event honed in on the traits today's recruiter must encompass for transformation to begin.

As reaffirmed throughout the event, the future of recruitment hinges on transforming HR and talent acquisition from cost to value center. Cost center talent acquisition focuses on, among other administrative tasks, resume management, candidate screening, database automation and recruitment of high-volume, low-impact roles. Value center talent strategy features recruitment teams that enhance the candidate and hiring manager experience, are proficient in data and analytics to inform hiring decisions, serve as talent strategy architects, hiring consultants and employer brand evangelists, and recruit roles critical to the business.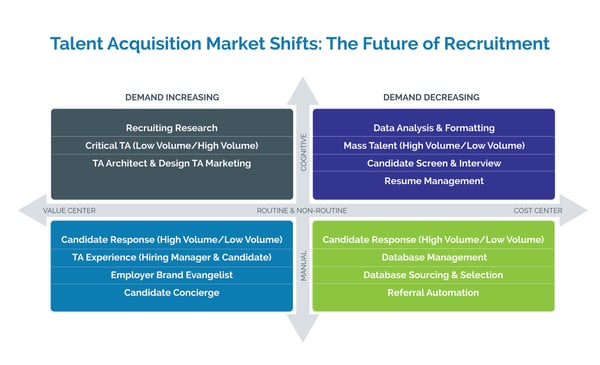 The Evolution of Today's Recruiter
For many companies, evolving talent strategy from cost to value center is an ever-pressing challenge and conundrum (whether to buy, build or outsource to achieve this). Regardless of your station, or as you evaluate which route is best for your organization, throughout CONNECT 2018 leaders settled on five imperative traits today's recruiter and recruitment teams must represent for the shift to be possible.
Specifically, today's talent landscape and competitive labor market requires the recruiter to be a hybrid of Career Coach, Data Analyst, Design Thinker, Marketer and Story Teller:

As Career Coach, today's recruiter must authentically and transparently manage relationships with hiring managers, candidates, peers and colleagues – with the client and candidate always in mind. They must also be capable of juggling goals and conflicting situations, such as salary level versus skill-set or aligning expectations of a given role within the organizations, with finesse and professionalism.


As Data Analyst, the recruiter must learn to read data, ask the right analytical questions, and uncover the answers that candidates, hiring managers and business leaders need to make the most informed talent acquisition (and by extension, business) decisions. Data tells significant stories; recruiters can play an integral role in helping companies solve big problems.


As Design Thinker, the recruiter must construct a talent acquisition strategy infused with market, industry and labor intelligence in order to understand how best to personalize candidate engagement and attract the talent needed.


As Marketer, to serve as a credible consultant and guide, the recruiter must truly understand the company's vision, hiring goals and business needs. Recruiters must write well, speak candidly, balance deadlines, and promote your consumer and employer brands. Recruitment can no longer be siloed to HR; they need to represent your company as brand ambassadors, backed by data, capable of marketing your company and open roles.


As Story Teller, the recruiter must know how to tell a story to the audience, using the data to help clients, candidates and colleagues see the uniqueness of an opportunity and/or how to solve a pressing challenge. This trait ties together each of the above but also understands how the role evolves; how it impacts current and future strategy, then creating their strategy based on business priorities, ROI, the use of AI across the candidate journey, and so on.
The future of talent acquisition will be led by those who find ways to supplement and balance the experiential with technologies that create efficiencies, add value to the business, and continuously rewrite status quo.

For a deeper look into consensuses and key takeaways from the CONNECT 2018 conversation; how industry leaders are harnessing tech to move HR from business cost to value function, eliminate bias from recruitment and personalize the candidate experience; and critical steps technology vendors and talent leaders need to take for partnerships to succeed, explore our full recap of the event here: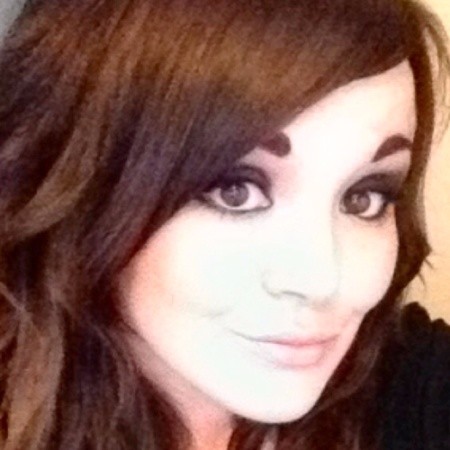 Based in the UK, Kirsty supports WilsonHCG's marketing team and specializes in the art of storytelling. A former journalist, Kirsty understands the impact that engaging content can have. Her mission is to educate people so they truly understand the talent acquisition landscape. Kirsty is a self-confessed bookworm and loves to travel as much as she possibly can.
Related Resources