7 Tips to turn your internship into a full-time job in 2021
October 15, 2014
For a lot of us, graduating from college was the easy part; it was finding a job afterward that made university students wish they could start freshman year all over again. I didn't have a hefty savings account or the option of being supported by my parents, so I searched the web for hours on end, connected with everyone I knew on LinkedIn and completed countless applications.
Even with three internships under my belt, I had no idea just how competitive the job market was. But, I soon learned that considering an internship even after graduation was a viable option. This could be the best way to get your foot in the door and expand your job search.

There is no magic formula to converting your internship into a full-time job but this will get you started on the right path:
Be professional. Just because you're the youngest one in the office does not mean you should give your peers that constant reminder. After all, some of your seasoned coworkers might already be stereotyping you based on your age. You can still crack jokes, just know when to rein it in and get serious. If your coworkers view you as responsible and dedicated, they will trust you with more projects – and that's the kind of experience you want to gain as an intern.
Make friends and network. Immersing yourself in the company culture, building relationships and making yourself available for projects is important for establishing yourself as a great potential full-timer. Mingle with new coworkers at company events or invite them to go out to lunch. Go to happy hours, game nights and other office get-togethers to show your fun side. If you're stuck for conversation starters, try one of these icebreakers. Also, in the event that your internship does not end up turning into a full-time role, be sure to connect with all of your coworkers on LinkedIn and other social media sites to stay in touch with them for future opportunities. They could also be great for referrals!
Work with everyone. Work with and help support as many people as you can in the office – not just your direct supervisors and other interns. If your managers are thinking about hiring you full-time, they will probably get feedback from other employees. This is where interacting with different people in the office worked as an intern in my favor — they will vouch for your hard work. Not only that, but this is essential for skill-building and can help you determine career goals based on what you enjoy and/or are successful at during your internship.
Assess the office culture. Every company has a unique office culture. If your colleagues are quiet and work long hours, you shouldn't play loud music and watch the clock. Company culture is a huge indicator of whether or not you will be happy at a company. If you find yourself unhappy with the office culture, don't force it. The company is probably the wrong fit and you should pursue other options. To make sure you're properly assessing culture fit, make a pros and cons list and determine what you're looking for from an employer. Evaluating your values against your work environment can help you determine what's right for you.
Ask for feedback. After about a month into your internship (or as soon as you really start getting into the thick of work), ask for feedback about your performance. Being open to advice on how to improve will show you're able to take constructive criticism and that you genuinely want to grow professionally. Prove to your manager that you are invested in the company's overall success as well as your own. If possible, also ask for a mentor during your internship to help you meet and exceed performance expectations. This can prove to be a great learning experience while simultaneously supporting the company.
Express your goals. After you ask for feedback, you should also be upfront about your goals at the company. If you express early on that you wish to transition your internship into a full-time job, then your managers will have you in the back of their minds when a position opens up. But, also be ready to prove that you are the right candidate for the full-time position. Just because you landed an internship with the company doesn't mean they're ready to hire you full-time. Show them you are the right choice!
Timing is everything. Keep an eye out as full-time positions open up. If there aren't any spots available when your internship wraps up, make sure to leave on good terms. When a position does open up at the company, your manager may be more likely to consider you because they have seen you prove your dependability and work ethic.
Remember to stay flexible and open to positions that could help you work up to your career goal. Even if it's not your dream position, you need to remember that everyone starts somewhere. Take this opportunity and work on stretch projects to help you build the skills you need to get to your goal. Even though this post-grad uncertainly can be stressful, try to stay positive and remind yourself that everything will work out. Take a deep breath and embrace the journey.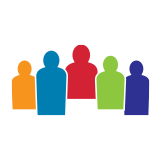 WilsonHCG is an award-winning, global leader in total talent solutions. Operating as a strategic partner, it helps some of the world's most admired brands build comprehensive talent functions. With a global presence spanning more than 65 countries and six continents, WilsonHCG provides a full suite of configurable talent services including recruitment process outsourcing (RPO), executive search, contingent talent solutions and talent consulting. TALENT.™ It's more than a solution, it's who we are.
Related Resources