7 things I learned during my global internship
January 19, 2022
When I applied for an internship at WilsonHCG, I had no idea what it would entail. The opportunity to kick-start my marketing career was motivating and empowering. However, I was nervous at the thought of not having all the answers.
Completing an internship during my final year of college has been challenging, but it's also been extremely rewarding. I've been able to put the skills I've learned at school, such as meeting strict deadlines, to good use. In addition to sharpening the skills I already had, I've been able to pick up many more.
As I reflect on my internship, I realize I've learned so much throughout the journey. In just a few short months, I grew professionally and personally in more ways than I ever thought possible.
Here are seven things I've learned from my time as a marketing intern at WilsonHCG:
#1: Show up as your authentic self
Being an intern brings its own set of challenges — the desire to fit in being one of them. With a smile on my face, I made sure I was available to help the team and take on the next challenge at any given time. Day in and day out, I showed a sincere interest in getting to know each member of the team while also sharing things about myself. Throughout my internship, I made a point to set up one-off informal meetings with the team to learn more about each of them and their roles.
One of my favorite memories was during a weekly marketing meeting (that I was assigned to lead!). I decided to start the meeting with an icebreaker. I asked whether the participants preferred coffee or tea. I had no idea it would be such a controversial question! It turns out, you can learn a lot about a person based on their drink of choice! Check out the results below.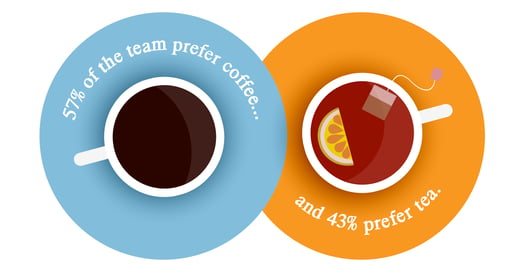 #2: Be proactive, not reactive
Proactivity allowed me to be prepared for upcoming tasks, so I was always putting my best foot forward. If a task was assigned to me that I didn't fully understand, I followed up with the team to confirm my responsibilities. Without proactively engaging with my peers, I wouldn't have been able to complete many of the tasks on time. With this proactive mentality, I mitigated risks and anticipated difficulties. As a natural-born high achiever, I was energized by completing tasks ahead of deadlines. Another way I acted proactively was by sharing new ideas and opinions with the team. Voicing my point of view allowed me to actively participate with the team and stay involved.
#3: Stay organized
Throughout my internship, staying organized was a lifesaver! By combining methods that worked for me with the techniques used by my team, I was able to come up with a system that kept me on track. My tried-and-true method was blocking out time in my calendar. Noting reminders and tasks helped me keep track of what I did every day so I could reference and report back to my leaders and peers. Here's a snapshot of what my daily schedule looked like: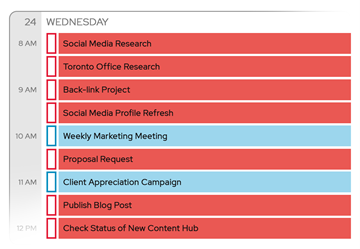 #4: Ask lots of questions
As an intern, I never knew all the answers, but that's totally OK! I learned to not be shy and ask for clarification. I also made sure to ask a lot of questions, especially when a topic struck my interest. As a result of asking questions and showing genuine curiosity, I was assigned various writing projects that helped me further develop my writing skills.
#5: Leverage all learning opportunities
A hunger to learn is a must-have trait for an intern. I'm fortunate to be interning at a global company that has an abundance of employee resources. I was presented with endless learning opportunities. I attended as many training courses as I could. Some of the training included project management (PM), goal setting, running effective meetings, stress management, time management and personal branding. During the project management courses, I learned how to complete a RACI and put this newfound skill into practice just a few weeks later for a project I was working on. The trainings have expanded my skillset and piqued my interest in new areas.
#6: Network across the company
I loved the opportunity to get to know new people. There's nothing like recognizing a familiar face when you're on a global all-in call or during a training session. WilsonHCG's culture made it easy to network and work on stretch projects across departments to gain new skills. The company also hosts internal career fairs (known as opportunity fairs) and I made sure I attended as many sessions as I could. The opportunity fairs allowed me to connect with people that I ordinarily wouldn't have met. Throughout my journey, the connections I've made have helped me uncover new passions and expand my professional network as I approach college graduation.

Read more: How an internal career fair can boost internal mobility

#7: Journal your journey
Upon the start of my internship, I started a diary. I documented topics such as:
Interesting conversations with global team members
Tasks and whether they were large or small
Questions regarding functions of our team
Personal growth successes
As I have progressed through my internship, reflecting on my growth has allowed me to see how far I have come in just a few short months. Journaling was a safe space that allowed me to be vulnerable during times of stress as I juggled my studies with my internship.
---
My internship hasn't ended yet though! I've had the opportunity to extend it through the spring semester. The internship experience I've had at WilsonHCG has been incredible and I am excited to see what is to come next.
Let's stay in touch! Connect with me on LinkedIn.
Apply for an internship
Apply now if you're a college student or recent college graduate who is interested in participating in a paid internship program.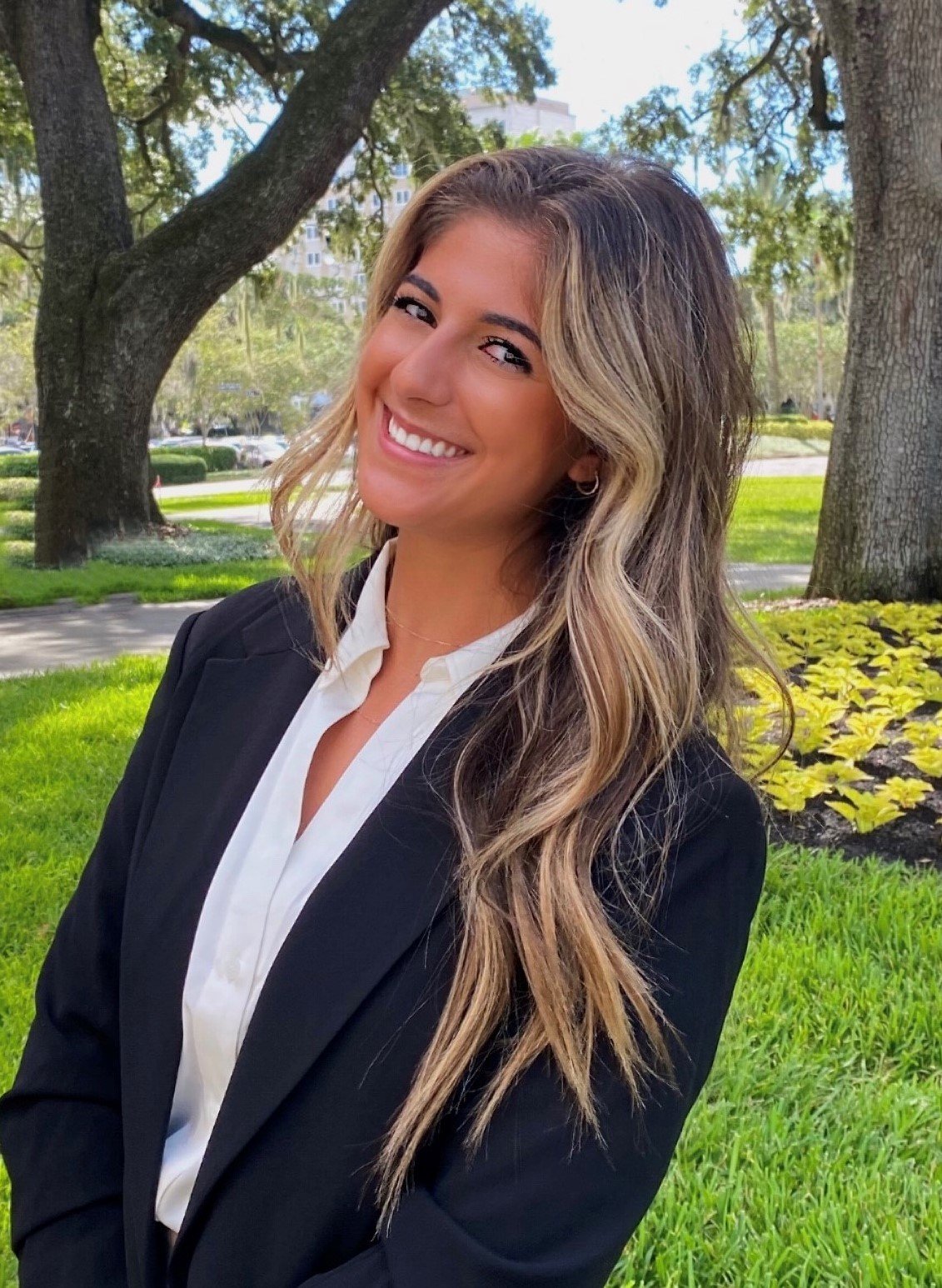 Based in Tampa, Florida, Sienna Provvidenza is an intern supporting the marketing team at WilsonHCG. She will be graduating from The University of Tampa with a Bachelor of Science in International Business & Marketing and a Spanish minor in May 2022. Sienna is passionate about driving impactful results to bring visions to life. A food enthusiast at heart, she loves to explore restaurants, coffee shops and local hideaways, while documenting her journey via her food blog. Sienna hopes to travel the world and continue documenting her travels and cultural foods along the way.
Related Resources