5 Key skills to include on your CV
July 25, 2018
Guest blog post: 5 key skills to include on your CV
When writing and updating your CV, it's important to make sure that it reflects your true skills and qualities in a positive light. This will help you to appeal to recruiters and tick their key requirement boxes.
It's important to bear in mind that you need to tailor your CV for each application you make. That includes editing key skills section. After all, your CV needs to reflect the requirements of the role and these can vary from application to application.
A tailored CV will help the employer to understand how you'll fit within their business and what you can bring to it. Therefore, if there's any key skill requirements on the job specification, you need to show that you are competent in these areas.
Most jobs will require individuals to have a similar set of skills, so below, we highlight six key skills to include on your CV
1. Time management
Every single job role that you apply to will require effective time management. After all, you should be able to get to work on time every day and complete your tasks during your set working hours.
To help bring this to life, make sure to include a relevant example of your great time management skills. Did you meet a target on time? If you struggled to meet a target on time, what were the steps that you took to rectify this and ensure it didn't happen again?
If you struggle with managing your time, figure out what you can do to improve it. Whether that be using scheduling tools, calendars or even the classic pen and paper writing down. If you have a method that helps you, utilise it.
2. Adaptability
Proving to a potential employer or recruiter that you're a chameleon in the workplace and can adapt your skill set to different scenarios is a much sought after attribute.
Things don't always go to plan, but the way in which you respond to and act upon such situations is important. It reflects how well you can stay calm, professional and switch your focus when needed.
Whilst you may be a specialist in your role, it's always great to be aware of others positions around you. This means you can step in to help if necessary.
As well as proving that you're a versatile member of the team, being aware of others around you makes you a great team player too.
Highlighting that you have great adaptability skills also comes in handy if you're applying for a role within a totally new department or industry. After all, it shows that you can apply your skills to completely new areas and pick things up quickly.
3. Team player
Even if you work remotely or independently, there will always be some aspects of your role that require you to work with a wider team.
This means that being a team player is essential in the workplace. Not to mention that it's favoured by employers because it opens up a whole host of other skills, such as reliability, respectfulness, conflict management and listening.
Being a reliable member of the team will inevitably make your employer trust you more. In addition, it shows that you're able to mediate problems internally and know where to step in or stay out of certain situations.
4. Decision making
If you want to progress within your career, you're going to have to make some decisions along the way. How you make and deliver these decisions is key in determining whether you're good in these situations.
This definitely comes natural to some rather than others, but try to think of a time where a decision you've made has had a positive impact on the end result. Showing how you handle making decisions and ultimately, that you're confident enough to take the lead when necessary, is key.
5. Communication
Communication is a key skill to have on your CV, as it highlights how you cope in certain situations. Even for jobs that appear to be independent, good communication skills will be required at some level.
Hand in hand with this is the ability to be a good listener. This can you give you an edge over other candidates.
Written and verbal communication skills are fundamental within your career as they help manage to your workload and build relationships with your team and colleagues. Creating the right balance between a friendly and professional tone is also an important skill.
Ready to perfect your CV with these skills?
This is certainly not an extensive list of skills to include on your CV, but should provide some food for thought if you're not sure where to start. Remember, you should always include practical examples to help bring these skills to life and impress potential employers.
JobsMedical is part of the CV-Library group, an award-winning UK jobs website.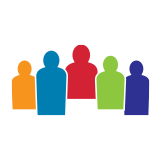 WilsonHCG is an award-winning, global leader in total talent solutions. Operating as a strategic partner, it helps some of the world's most admired brands build comprehensive talent functions. With a global presence spanning more than 65 countries and six continents, WilsonHCG provides a full suite of configurable talent services including recruitment process outsourcing (RPO), executive search, contingent talent solutions and talent consulting. TALENT.™ It's more than a solution, it's who we are.
Related Resources