4 Talent Acquisition Trends Retail Industry Execs Should Take Note Of
September 6, 2016
The retail industry is changing rapidly and so are the recruiting trends to secure top talent in this space. No longer will businesses survive by stocking the right products and setting the right prices; retailers must have the right people in place to engage customers and foster confidence and loyalty. Top retailers are leading the way in building not just stores, but experiences, that can thrive in this consumer-led retail environment, and the right talent is making that happen. Here are four important talent acquisition trends to watch to ensure a successful retail recruitment strategy is in place.
1. Convergence of the consumer and employer brand
It's become clear that the consumer brand and the employer brand cannot be separated. Consumers today most likely may be candidates tomorrow; therefore, if your brand experience isn't consistent, it will impact the bottom line very quickly! One of the biggest opportunities for recruitment in the retail industry is this convergence. Leverage it well and you can achieve competitive advantage, customer satisfaction, positive reviews and elevate your brand as an employer of choice. When looking at the intricacies, a holistic recruitment strategy that incorporates innovative use of digital technology, candidate experience, brand and value proposition and diversity is essential.
Another key consideration when creating a recruitment strategy is to reinforce your brand in each of the touchpoints in the same way your customer strategy aims to achieve this. Cross-functional collaboration between your marketing, recruitment, HR and consumer experience functions is critical.
A great example of an organization that has embraced this cross-functional collaboration is Apple. Apple has nailed the consumer and product branding, which is seamlessly integrating their employer brand and value proposition. Leveraging videos and images of Apple have successfully managed to create a customized and heightened brand experience which will leave most candidates giddy with excitement! Creating messaging that speaks directly to the candidate community and adopting a 'dialogue' over a 'narrative' approach which ties into your employer brand are all key factors that cannot be regarded as a 'soft' option.
2. Technology, mobile, digital and user first class user experience
Lets face it – the careers aspect of your brand is probably the most powerful sell you will need to do to the external market. With Google amending its algorithms so that mobile-friendly websites will find their way to the top of the searches completed on mobile devices, there is a potential risk of excluding an entire segment of candidates. Candidates today expect to interact with employers digitally and efficiently. In fact, 70 percent of millennial candidates want to apply for jobs using their mobile devices. It's therefore essential to constantly review and improve the online experience of your candidates. So, for example, most online application forms tend to be quite lengthy and cumbersome, and candidates still have technological concerns. It's difficult to complete lengthy forms on a small mobile device. Creating an efficient user interface by giving candidates the option to create their profiles via Google+, Facebook or LinkedIn can reduce the fatigue of lengthy forms, and bring an enhanced experience.
3. Candidate experience
As organisations face huge competition in the market for talent, the key differentiator will be the experiences your candidates and consumers have. Creating a recruitment strategy where every candidate touchpoint counts on an experiential level, together with a little creativity, can give organisations that competitive edge. Embedding the customer experience into the job descriptions, and having your brand and company DNA running through every aspect of the recruitment process will strengthen the engagement with candidates.
One of most critical components of recruitment, which also stands to be the biggest risk to your organisation, is the rejection process. This is often underestimated and overlooked; therefore it's important to readdress your organization's strategy in how it engages with unsuccessful candidates. For example, this may involve creating an engagement strategy that incorporates personalised communication, offers free job search resources and goodwill gestures.
4. Generational inclusion
When looking at recruitment campaigns specifically in tech retail sector, the majority of attraction campaigns are geared towards the iGens and millennials. In close examination, however, the customer demographic who are actually buying the product, tends to typically be generation Xers and baby boomers. The difference between the 'consumer' and the 'customer' needs to be looked at more closely, and having a representative workforce directly impacts bottom line, because more often than not, it's the generations of parents, grandparents, professionals, and purse string holders who may be making these purchases.
One of the leading telcos has managed to address this challenge by conducting a deeper analysis to better understand their customer base, which revealed that generation X and baby boomer customers felt they were unable to fully relate to the tech-savvy, younger store advisors when purchasing their products. In order to address this, a robust and targeted recruitment strategy was deployed to attract a more balanced workforce in their retail stores. Attracting different demographics of sales staff needs to be a segmented strategy that involves creativity and a deep understanding of each of the demographic drivers.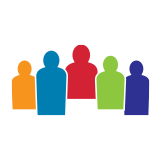 WilsonHCG is an award-winning, global leader in total talent solutions. Operating as a strategic partner, it helps some of the world's most admired brands build comprehensive talent functions. With a global presence spanning more than 65 countries and six continents, WilsonHCG provides a full suite of configurable talent services including recruitment process outsourcing (RPO), executive search, contingent talent solutions and talent consulting. TALENT.™ It's more than a solution, it's who we are.
Related Resources