Work Now + In the Future: John Wilson to discuss the future of work
July 8, 2020
July 2020
Event:
Work Now + In the Future
Date: Thursday, July 9
Time: 4:30pm - 6:30pm ET
John Wilson, CEO at WilsonHCG, will be taking to the stage for a virtual panel discussion about the world of work on Thursday, July 9.
During the virtual event, John will join his fellow panelists to talk about what's happening in work now and what we can expect in the future.
The audience will be able to ask the panel live questions during the event.
John will feature in group one and will appear alongside the following panelists to discuss DEI, talent, talent brand and brand stand:
Anna Brown; Director of Global Diversity & Inclusion, Baker McKenzie
Ilya Brotzky; Founder & CEO, VanHack
Ashley Moore; Founder & CEO, AM Public Relations
The second panel will talk about designing work for a more flexible future, remote working and leveraging tech.
This panel consists of:
Katie Evans-Reber; Vice President of People & Culture, Wonolo
Ben Eubanks; Principal Analyst, Lighthouse Research & Advisory and upstartHR
Scott Garlick; Managing Principal, Cushman Wakefield
Robert Kropp; Co-Founder, Syncaroo
The event, which will be hosted by livingHR, will take place on Thursday, July 9 between 4:30pm and 6:30pm ET.
You can register for the event here.
If you have any questions that you would like the panelists to answer, send them to info@livinghr.com.
More from John Wilson
John Wilson recently appeared on The Shortlist alongside Johnny Campbell to talk about all things talent.
During the podcast, John said: "The hardest part about leading in a crisis is not to react too quickly. You have to make sure you make the right decisions because those decisions impact many people.
You can watch the full podcast here.
Read more
WilsonHCG CEO speaks to reporters at Hunt Scanlon Media
John Wilson speaks to reporters at Staffing Industry Analysts about WilsonHCG's expansion in Asia
John Wilson talks to TALiNT International about WilsonHCG's continued expansion in Asia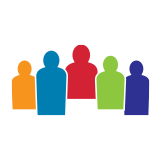 WilsonHCG is an award-winning, global leader in total talent solutions. Operating as a strategic partner, it helps some of the world's most admired brands build comprehensive talent functions. With a global presence spanning more than 65 countries and six continents, WilsonHCG provides a full suite of configurable...
Related Resources