UK L&D Report: 2019 - Benchmark Your Workplace Learning Strategy
July 9, 2019
July 2019
Learning and development (L&D) programmes should be aligned with your company goals and your mission statement. And your L&D initiatives should be infused with the DNA of the entire company, according to Dave Miller, Global Talent Development Manager at WilsonHCG.
The 2019 focused on L&D as a competitive advantage and using the apprenticeship levy to attract and retain top talent.
Dave said: "I've been in recruitment for years, but I am not the person to train some of the subjects that we have because I've been out of it. I've seen departments where the same person is teaching
for ten years but they haven't been in the role. Peer-to-peer training has more credibility."
Constantly reevaluating your programme is also crucial for keeping content fresh.
"What worked 12 months ago may not work now. As a team, one thing we've learnt to do is assess
weekly what we do and then make change," he added. "Our programmes are changing constantly
because our workforce is changing constantly. Because employees are based in different
locations, and their cultures and demographics are different, we have to constantly adjust what we do. I think that constant feedback also keeps up the competitive advantage."
He made the comments during an interview with findcourses.co.uk for its annual L&D benchmark report. You can view the report here (page 22).
More content about learning and development
Learning & Development: Why "Too Much" is Never Enough
This blog post explains why companies need to strategically focus on the building and evolution of their L&D programs.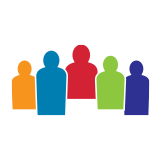 WilsonHCG is an award-winning, global leader in total talent solutions. Operating as a strategic partner, it helps some of the world's most admired brands build comprehensive talent functions. With a global presence spanning more than 65 countries and six continents, WilsonHCG provides a full suite of configurable...
Related Resources