WilsonHCG wins at 2021 US TIARA Talent Solutions Awards
August 2, 2021
WilsonHCG has shown it can not only respond to rapidly changing client requirements but do so in a way that's commercially viable for its own sustainability and long-term success. That's according to Ken Brotherston, Managing Director of TALiNT Partners. He made the comments in an article announcing the recent winners of the 2021 US TIARA Talent Solutions Awards.
WilsonHCG was recognized as the Best Talent Solutions Firm to Work For and the judges' commentary affirmed the many ways WilsonHCG invests in its people:
"All in all, judges were taken with the sheer range of different ways to engage employees, all seemingly delivered with boundless passion and enthusiasm."
Also mentioned was the global talent leader's people-led strategy and how it actively takes the initiative to develop and train its employees to follow their passions.
A panel of industry experts judged the 2021 TIARA US Talent Solutions Awards and were intent on recognizing the leaders in recruitment process outsourcing (RPO), managed services (MSP) and talent solutions.
WilsonHCG was also highly commended in the Long-Term Partnership Award category. Visit the TIARA Talent Solutions Awards website to view the full list of winners. You can also read a summary of the award and what the judges thought here (page 28).
This award follows the company's recent announcement that it was certified™ as a Great Place to Work®.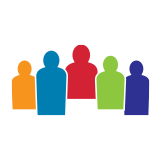 WilsonHCG is an award-winning, global leader in total talent solutions. Operating as a strategic partner, it helps some of the world's most admired brands build comprehensive talent functions. With a global presence spanning more than 65 countries and six continents, WilsonHCG provides a full suite of configurable talent services including recruitment process outsourcing (RPO), executive search, contingent talent solutions and talent consulting. TALENT.™ It's more than a solution, it's who we are.
Related Resources