WilsonHCG supports Time to Vote initiative
October 22, 2020
At WilsonHCG, we believe that everyone should have their voice heard and that's why we're doing our bit to help our employees exercise their right to vote in the upcoming general election.
We're giving all our US-based employees the option to take up to half a day of paid time off to cast their votes. And we've provided staff with information on early voting, absentee voting and voting by mail.
To show our commitment, we've also joined the Time to Vote initiative, which is a nonpartisan, business-led initiative to help ensure employees across America don't have to choose between voting and earning a paycheck.
"Voting is one of the most important privileges we have as American citizens. It is a right that many have fought to gain and protect over the years. We want to support our employees by removing barriers and making it easier for them to exercise their right to vote," said Marisol Hughes, executive vice president and general counsel at WilsonHCG.
For more information on Time to Vote, visit: https://www.maketimetovote.org/pages/about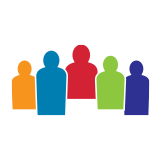 WilsonHCG is an award-winning, global leader in total talent solutions. Operating as a strategic partner, it helps some of the world's most admired brands build comprehensive talent functions. With a global presence spanning more than 65 countries and six continents, WilsonHCG provides a full suite of configurable...
Related Resources