September 2020 | Manchester

--Manchester-- UK—WilsonHCG, a global talent leader, has been named a finalist for the TIARA Talent Solutions Awards in the Client Service category.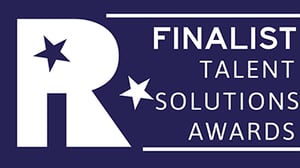 "We're thrilled to be shortlisted for this award. The team continually strives to innovate and provide the best solutions possible to our clients and this award recognises all the effort that goes into delivering excellence," Lesley Taylor SVP, Talent Operations EMEA at WilsonHCG, said.
Entries for the TIARAs have been assessed through five key metrics: excellence in delivery, innovation, sustainable value, business growth and purpose.
"All 21 finalists shortlisted for the TIARA Talent Solutions Awards are an inspiration to the industry," said Ken Brotherston, Managing Director of TALiNT Partners. "These world-class companies have demonstrated the value and impact for employers looking for a form of outsourced hiring support in what is the most challenging market ever.''
The TIARA Talent Solutions Awards are TALiNT International's annual recruitment awards. Entries are vigorously evaluated by the organisation's three-stage judging process to ensure credibility.
Visit the TIARA website to see the full list of finalists.
About WilsonHCG
WilsonHCG is an award-winning, global leader in total talent solutions. Operating as a strategic partner, it helps some of the world's most admired brands build comprehensive talent functions. With a global presence spanning more than 65 countries and six continents, WilsonHCG provides a full suite of configurable talent services including recruitment process outsourcing (RPO), executive search, contingent talent solutions and technology advisory.
TALENT. ™ It's more than a solution; it's who we are.
Media Contact
Kirsty Hewitt
+44 7889901517
813-418-4479