WILSONHCG EXPANDS LEADERSHIP TEAM WITH ADDITION OF CHIEF PEOPLE & CULTURE OFFICER
September 16, 2015
September 2015 | Tampa
WilsonHCG, a global talent solutions leader, today announced Jennifer Locklear has joined its executive leadership team as Chief People & Culture Officer.
"As we continue to expand, it is critical to further strengthen our leadership team to drive WilsonHCG's global people and business objectives," said John Wilson, CEO of WilsonHCG. "I am thrilled to have Jennifer leading our people and culture operations, which are extremely important to our organization."
Locklear joins WilsonHCG with years of experience in developing award-winning workplaces. Much of her success can be credited to her knowledge and background in organizational culture, employee engagement, strategic workforce planning, human resources, organizational development and talent acquisition in both large organizations and start-up environments. Locklear is SPHR certified and earned her bachelor's from the University of Florida.
Based at WilsonHCG's global headquarters in Tampa, Locklear will be responsible for providing leadership in executing global human resources strategies. More specifically, she will be a driving force behind all internal HR functions including talent acquisition, succession planning, leadership development, employee engagement, performance management, total rewards and culture. She will report directly to Wilson.
"I am excited to join an organization that delivers nothing but superior service to its clients and upholds an inspiring culture for its employees," Locklear said. "I am looking forward to using my past experiences to contribute to WilsonHCG's growth strategies while making an immediate impact globally."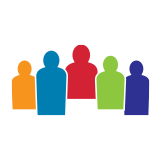 WilsonHCG is an award-winning, global leader in total talent solutions. Operating as a strategic partner, it helps some of the world's most admired brands build comprehensive talent functions. With a global presence spanning more than 65 countries and six continents, WilsonHCG provides a full suite of configurable...
Related Resources