TORONTO MAYOR JOHN TORY FEATURED AT WILSONHCG'S CONNECT STRATEGIC RECRUITMENT FORUM
October 9, 2015
October 2015 | Toronto
WilsonHCG, a global talent solutions leader, welcomed Toronto Mayor John Tory to this year's CONNECT Strategic Recruitment Forum to speak about the City of Toronto's youth employment initiatives. The forum for HR professionals, held annually, explored how candidate engagement initiatives drive better business results.
"We couldn't have been more excited to have Mayor Tory at Toronto's premier recruitment solutions summit," said Paul Dodd, WilsonHCG President of Canada. "Having the mayor's support in helping to bring talent solutions and best practices to Toronto's HR business leaders is inspiring."
CONNECT was held at Rogers Communications in downtown Toronto. The forum examined the role employment branding, candidate experience and employee engagement play in a proactive talent acquisition strategy.
Tory spoke about Toronto's Partnership to Advance Youth Employment (PAYE) program in celebration of Toronto's Workforce Development Month for October.
"Businesses have a role to play in helping young people get access to career-track work opportunities and to build skills they will need to succeed," said Mayor John Tory. "PAYE is a successful City of Toronto initiative that has a track record we can be proud of and is the key to building a fair and prosperous city. I am committed to making sure we connect more young people to jobs through this program. There's still a lot of work to be done, and we need to tap into our business networks to encourage like-minded employer leaders to give youth access to this vital first step."
SPEAKING ALONGSIDE TORY AND DODD WERE:
Jim Reid, chief human resources officer (CHRO) at Rogers Communications
Maura Dyer, senior director, recruitment at Rogers Communications
Leah Wilson, senior manager of talent acquisition at Rogers Communications
Naki Osutei, director of executive talent management at CIBC and formerly of the Organizing Committee of the TORONTO 2015 Pan/Parapan American Games
Kim Pope, executive vice president of client solutions at WilsonHCG
As a global talent solutions provider, WilsonHCG will create more than 50 new jobs in Toronto in the next year.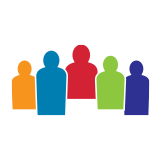 WilsonHCG is an award-winning, global leader in total talent solutions. Operating as a strategic partner, it helps some of the world's most admired brands build comprehensive talent functions. With a global presence spanning more than 65 countries and six continents, WilsonHCG provides a full suite of configurable...
Related Resources