TBBJ discusses 3i Group's $120M investment in WilsonHCG
March 15, 2021
John Wilson, CEO at WilsonHCG, has been speaking to reporters at the Tampa Bay Business Journal about 3i Group's investment in WilsonHCG.
3i Group plc, a private British multinational private equity firm, has announced it has agreed to invest $120m of equity in Tampa Bay-based WilsonHCG.
Wilson said the investment will help drive global growth.
"We have known the 3i team for a number of years and they have demonstrated a clear commitment to investing in our space," he added. "There is a strong cultural fit between our organizations and a shared ambition to continue building WilsonHCG into the global talent solutions leader. Further, 3i's international network will enable us to continue expanding our already global footprint so we can serve our customers in even more international locations."
3i Partner Andrew Olinick commented: "We are delighted to be backing John and his management team and investing in WilsonHCG. We have tracked the RPO space and WilsonHCG for several years. WilsonHCG's high-performance culture and deep commitment to driving superior outcomes for its clients give us conviction that the Company will continue to grow rapidly in its markets."
You can read the full article here.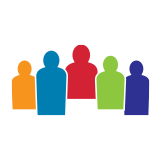 WilsonHCG is an award-winning, global leader in total talent solutions. Operating as a strategic partner, it helps some of the world's most admired brands build comprehensive talent functions. With a global presence spanning more than 65 countries and six continents, WilsonHCG provides a full suite of configurable...
Related Resources