Recruitment Buzz - WilsonHCG becomes a RIDI 100 partner
June 21, 2019
June 21, 2019
"At WilsonHCG, we're committed to maximising opportunities for all talent," said John Wilson, CEO at WilsonHCG. He made the comments after announcing the global talent leader has become a RIDI 100 partner.
"Becoming a RIDI 100 partner means we can continue to develop and share best practices in inclusive hiring," John added.
RIDI, established in 2011, works with organisations in the UK to break down the barriers faced by the millions of disabled people who are entering or progressing through the job market.
In the UK, around 7.6 million people of working age (16-64) have a disability, however, just 3.9 million disabled people are in employment: that's equivalent to 51.7%.
Click here to read the full story on the Recruitment Buzz website.
View more content about diversity and inclusion here
Diversity and inclusion in the workplace
This blog post explains why diversity can be accomplished by reaching a certain representative number of employees from various backgrounds but inclusion is about the feeling of belonging that people get when they are in the workplace.
Diversity and inclusion whitepaper
This whitepaper explains how to create a truly diverse and inclusive workplace.
Profiles in Diversity Journal: Guest blog post
Marisol Hughes, Executive Vice President, and General Counsel at WilsonHCG, authored a guest post for Profiles in Diversity Journal about diversity, inclusion and human equity in business today.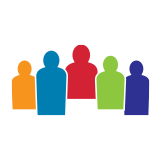 WilsonHCG is an award-winning, global leader in total talent solutions. Operating as a strategic partner, it helps some of the world's most admired brands build comprehensive talent functions. With a global presence spanning more than 65 countries and six continents, WilsonHCG provides a full suite of configurable...
Related Resources