WILSONHCG STRENGTHENS C-SUITE, NAMES KEN BOWLES CHIEF FINANCIAL OFFICER AND GARY COOK CHIEF TECHNOLOGY OFFICER
May 1, 2018
2018 | Tampa
WilsonHCG, global leader and premium provider of innovative talent solutions, today announces the addition of two executives to its C-Suite – naming Ken Bowles Chief Financial Officer (CFO) and welcoming Gary Cook as Chief Technology Officer (CTO). Ken, who will be based in Tampa, Florida, previously spent 15 years at General Electric (GE) and joins WilsonHCG from technology firm, Tribridge, where he served as CFO. Gary will be based in London and joins WilsonHCG with 30 years of experience in the technology and human capital sectors, most recently with IBM's Watson Talent division.


WilsonHCG's Andy Zahn will transition from CFO to Executive Vice President of Corporate Development. Andy will lead the company's Merger & Acquisition (M&A) strategy, as well as the development of new product lines, partnership channels and geographic markets.
"Gary and Ken will play critical roles in our growth, bringing innovative thinking and global expertise," said
John Wilson, Founder and CEO of WilsonHCG
. "I believe we now have the right executive team in place to best develop our people and drive optimal solutions for our clients. In addition, with Andy's transition, he will now be able to focus full time on driving our next phase of product and geographic growth."
Gary Cook brings more than 30 years of leadership experience in the technology sector. For the past 12 years, he worked for leading-edge companies in the human capital space – including CHPD, Kenexa and IBM. Gary joins WilsonHCG from IBM's Watson Talent division, where was responsible for designing and delivering cloud-based HR solutions used by 40+ million people each year in 100 countries worldwide.
"WilsonHCG is a visionary company, one I am delighted to be joining," said Cook. "I look forward to the challenge of delivering technology solutions that have a positive impact on our clients as well as their business; in turn, helping to differentiate the WilsonHCG offering from our competition."
Ken Bowles is a senior finance executive with more than 20 years of experience in corporate leadership and finance. He joins WilsonHCG from Florida-based technology firm, Tribridge, where he served as CFO. Ken previously spent 15 years at GE where he held numerous roles across commercial finance, supply chain, financial planning and analysis, as well as M&A.
"I'm excited to join such a well respected and culture-focused organization," said Bowles. "I'm looking forward to learning from our people, helping the team continue its strong growth trajectory, and expanding WilsonHCG's phenomenal reputation in the market."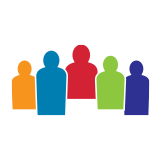 WilsonHCG is an award-winning, global leader in total talent solutions. Operating as a strategic partner, it helps some of the world's most admired brands build comprehensive talent functions. With a global presence spanning more than 65 countries and six continents, WilsonHCG provides a full suite of configurable...
Related Resources