WILSONHCG SUPPORTS 2017 CANDIDATE EXPERIENCE AWARDS AS GOLD SPONSOR
July 27, 2017
July 2017 | San Francisco
Global Talent Solutions Provider Once Again Invests in Helping Companies Transform the Candidate Experience
Talent Board, a non-profit organization focused on the promotion and benchmark research of a quality candidate experience, today announced WilsonHCG as a Gold sponsor of the 2017 Candidate Experience (CandE) Awards.
The annual awards and benchmarking programs offer employers in North America (NAM), Europe, the Middle East and Africa (EMEA) and Asia-Pacific (APAC), a risk-free and confidential opportunity to learn how their organization's candidate experience practices compare to those of their peers and obtain feedback from their candidates, while gaining insight into the latest tools and strategies for optimizing the recruiting process.
"Uncovering the key drivers to delivering an exemplary candidate experience is integral to each company's bottom line, especially as the amount of technology and mediums available today allows candidates to be more transparent about their experiences," said Kim Pope, WilsonHCG's Executive Vice President of Global Solutions. "We understand how important authenticity and a positive candidate experience is to both job seekers and organizations; toward this end, we are proud to once again lend our support to the Candidate Experience Awards."
Registration for the 2017 CandE Awards programs is now open. Employers of all sizes are welcome to register for any and all regional programs that correspond with their hiring efforts. After submitting a one-time annual registration fee and completing the registration process, participating organizations will go through two rounds of data collection and evaluation of their candidate experience practices. Top-rated organizations will be recognized publicly as CandE Award winners.
"A longstanding supporter of Talent Board, we are thrilled to welcome WilsonHCG back for the 2017 CandE Awards," commented Kevin Grossman, president of Global Programs for Talent Board. "WilsonHCG's ongoing commitment is a testament to the company's dedication to transparent recruiting and talent acquisition practices."
To learn more about the Candidate Experience Awards programs, visit:
http://www.thetalentboard.org/cande-awards.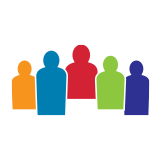 WilsonHCG is an award-winning, global leader in total talent solutions. Operating as a strategic partner, it helps some of the world's most admired brands build comprehensive talent functions. With a global presence spanning more than 65 countries and six continents, WilsonHCG provides a full suite of configurable...
Related Resources