WILSONHCG NAMED FINALIST FOR CANADIAN HR AWARDS' FOR TWO CONSECUTIVE YEARS, VALIDATING COMMITMENT TO CANADIAN CANDIDATES AND CLIENTS
September 7, 2016
September 2016 | Toronto
WilsonHCG, a global talent solutions leader, announced today that it has been named a finalist for the Canadian HR Awards' Employer Brand of the Year. This is the second year in a row that WilsonHCG has been named a finalist: Last year, it competed in the employee engagement category.
The nomination reflects the commitment WilsonHCG has made to building a strong, engaging employer brand that engages candidates and positions the company as an employer of choice in a challenging hiring environment. As a leader in HR services, WilsonHCG has developed best practices and methodologies around employer branding, and publishes the Fortune 500's Top 100 Employment Brand Report annually. This information is used to improve the company's employer brand, and to help clients improve their own.
"It is an honor to be recognized for our continued efforts and dedication to employer branding," WilsonHCG Head of Canadian Engagement, Paul Dodd said. "We are now past the point where employer branding is optional-it is a business imperative. Organizations are realizing the profound impact a strategic employee value proposition and strong brand presence have on their businesses. We will continue to provide our clients with the best practices they need to surpass goals and maintain growth."
The annual Canadian HR awards brings together professionals from both large and small companies to celebrate excellence in HR performance and service in 19 organization and individual categories. The awards will be announced September 15, 2016.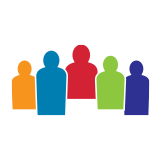 WilsonHCG is an award-winning, global leader in total talent solutions. Operating as a strategic partner, it helps some of the world's most admired brands build comprehensive talent functions. With a global presence spanning more than 65 countries and six continents, WilsonHCG provides a full suite of configurable...
Related Resources