WILSONHCG NAMED TO PROFILES IN DIVERSITY JOURNAL'S 2016 INTERNATIONAL INNOVATION AWARDS
December 15, 2016
December 2016 | Tampa
WilsonHCG, a global talent solutions leader, today announced it has been recognized by Profiles in Diversity Journal for their 2016 International Innovation award. This award features global organizations, institutions, and government agencies that are unlocking innovation in the areas of diversity, inclusion, and human equity. "To be recognized amongst other distinguished global leaders for the work we are doing to innovate diversity and inclusion practices is quite an honor," said WilsonHCG CEO John Wilson. "WilsonHCG strives to be a champion for diversity of thought and continues to push beyond traditional diversity standards which has enabled our continued growth while sharing these best practices with our clients and partners."
In its thirteenth year, the award generates a wide-range of unique applicants from businesses around the globe. Organizations were named to the award due to their alignment of diversity and inclusion with strategic business objectives in the workplace.
Wilson notes that as workforces and economies rapidly evolve, leading organizations must look to progressive talent strategies when it comes to attracting and retaining diverse employees through an inclusive culture – methods of the past simply will not work for businesses to succeed into the future.
This award acknowledges those companies that have forged ahead and rewritten the text on what an inclusive workforce culture looks like.
"These leaders are reinventing standards and incorporating fresh perspectives and different ways of thinking through realigning practices, linking diversity goals to performance metrics, thinking globally, and networking wider," PDJ Publisher James R. Rector said. "They all demonstrate that change is a foundation for innovation and their future is connected to the power to innovate," he added.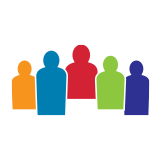 WilsonHCG is an award-winning, global leader in total talent solutions. Operating as a strategic partner, it helps some of the world's most admired brands build comprehensive talent functions. With a global presence spanning more than 65 countries and six continents, WilsonHCG provides a full suite of configurable...
Related Resources