[Panel discussion] Marisol Hughes to discuss moving from the Great Resignation to the Great Retention
September 17, 2021
Event: [Panel discussion] Marisol Hughes to discuss moving from the Great Resignation to the Great Retention

Date: October 7, 2021

Time: 12 - 1pm EDT
What candidates and employees want from a job has changed dramatically over the past 18 months. The pandemic gave many people a chance to reflect on what's important and priorities have changed. A lot. Work-life balance and the chance to make a real difference are now top priorities for a lot of people.
This, coupled with severe skills shortages, record job vacancies, rising inflation and high turnover rates, have all had a huge impact on the talent landscape. It's now very much a candidate-driven market. Employers have had to re-think their talent acquisition strategies as a result.

Marisol Hughes, EVP and General Counsel at WilsonHCG, will be participating in a panel discussion with livingHR to talk about the state of the talent landscape today. She will explain what key challenges employers are facing and will talk about how they can overcome them.

The panel discussion is taking place on October 7th, between 12 and 1pm EDT.
You can register here.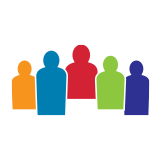 WilsonHCG is an award-winning, global leader in total talent solutions. Operating as a strategic partner, it helps some of the world's most admired brands build comprehensive talent functions. With a global presence spanning more than 65 countries and six continents, WilsonHCG provides a full suite of configurable...
Related Resources