[Event] Hiring at scale during The Great Resignation with Kim Pope
November 2, 2021
Almost two-thirds (65%) of employees in the US are actively looking for a new job, according to research from PwC. Millions of disengaged employees all over the world have been leaving the workforce and attrition levels have soared.
Why the mass exodus? Because candidate and employee expectations have changed significantly over the past 18 months. More people are prioritizing work-life balance after being given time to reflect on what's important during the pandemic.
Kim Pope, chief operating officer (COO) at WilsonHCG, will be participating in a panel discussion hosted by SocialTalent to discuss how to hire at scale, retain talent and halt The Great Resignation.
She'll be joined by industry leaders from Uber, Nielsen and more, for the event, which is taking place on Thursday, November 18, at 11am EST (8am PST, 4pm GMT).
Panellists include:
Barbara Lee, senior VP of HR at Nielsen
Danielle Monaghan, VP, head of global TA and mobility at Uber
Kevin Blair, VP of global TA at Celonis
Dr. Bev Kaye, talent engagement and retention coach, bestselling author
Jason Lauritsen, employee engagement consultant, keynote speaker, author
[Event] Hiring at scale during The Great Resignation
Attend the event November 18, at 11am EST (8am PST, 4pm GMT).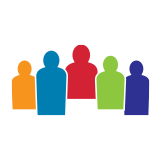 WilsonHCG is an award-winning, global leader in total talent solutions. Operating as a strategic partner, it helps some of the world's most admired brands build comprehensive talent functions. With a global presence spanning more than 65 countries and six continents, WilsonHCG provides a full suite of configurable...
Related Resources