Kim Pope: Remote workers need regular cybersecurity training
October 13, 2020
With more employees than ever connecting to company servers from their home computers, the risk of falling victim to cyber-attacks has increased.
Cybersecurity is now a key concern for many businesses as they continue to operate remotely. Organizations, as a result, need to ensure their employees are trained in data security protocols.
Kim Pope, chief operating officer at WilsonHCG, spoke to the Forbes HR Council about key security considerations to consider in a remote work environment.
She said employees should undergo regular cybersecurity training, so they are able to spot potentials attacks and scams.
"It's important to test staff regularly with simulated attacks to determine their level of awareness. This will allow you to provide additional training to those who need it," Kim added.
And she also said that those carrying out the training also need to stay up to date with the many types of cyberattacks out there as they evolve at such a rapid pace.
Read the full article here.
Meanwhile, demand for cybersecurity professionals already outstrips supply but will undoubtedly soar over the coming months. The current cybersecurity workforce is estimated to include around 2.8 million professionals, while the amount of additional trained staff needed to close the skills gap stands at just over 4 million, according to (ISC)² – the world's largest nonprofit membership association of certified cybersecurity professionals.
In the U.S., the number of cybersecurity professionals is just over 800,000, while the shortage stands at just under 500,000 professionals. That means the U.S. needs 62% more cybersecurity professionals to help defend companies in the country.

More articles from Kim Pope
Forbes HR Council: Tips for effective virtual onboarding
In this article, Kim Pope providers tips for effective onboarding strategies.
How to successfully manage a virtual team
This blog post contains advice on how to be an effective manager when leading a team remotely.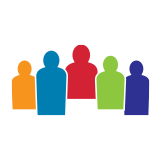 WilsonHCG is an award-winning, global leader in total talent solutions. Operating as a strategic partner, it helps some of the world's most admired brands build comprehensive talent functions. With a global presence spanning more than 65 countries and six continents, WilsonHCG provides a full suite of configurable...
Related Resources