Kim Pope: Preparing For The New Era Of Employment Branding
February 11, 2020
February 2020
Kim Pope: Preparing for the New Era of Employment Branding
A robust employment brand is more important than ever before due to global skills shortages, especially for highly skilled positions and those in competitive markets. But how can you prepare for the new era of employment brand?
In an article for the Forbes Human Resources Council. Kim Pope, Chief Operating Officer at WilsonHCG, said there are three considerations to consider: catering for multiple generations, including the contingent workforce and then mapping out the candidate experience.
Pope said that to develop an effective employment brand strategy in this market, there are three all-important considerations. The first was to include contingent workers in employment brand strategy.
She stated: "Talent is talent, regardless of whether it's permanent or contingent. But we're still seeing a lot of employment brands that fail to target contingent workers, despite that they now make up a significant portion of modern workforces. There is still a lack of understanding when it comes to adopting a total talent mindset and managing the permanent and contingent workforces as one cohesive group. This needs to change."
Read more of what Kim, who leads the global delivery team to develop solutions to help our clients create proactive talent acquisition strategies that fuel growth and innovation, has to say on this topic here.
RELATED ARTICLES
202 Fortune 500 Employment Branding Report
The importance of social media for your employer brand
Employer Branding Audit: 5 Steps To Assess Success
How to launch (or improve) your employer branding strategy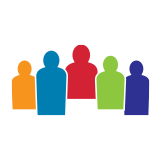 WilsonHCG is an award-winning, global leader in total talent solutions. Operating as a strategic partner, it helps some of the world's most admired brands build comprehensive talent functions. With a global presence spanning more than 65 countries and six continents, WilsonHCG provides a full suite of configurable...
Related Resources