John Wilson talks to TALiNT International about employment branding
March 25, 2021
Companies that invested in their people throughout the pandemic ranked higher than those that didn't in WilsonHCG's 2021 Fortune 500 Employment Branding report, according to John Wilson, CEO at WilsonHCG.
He made the comments during an interview about employment branding with reporters at TALiNT International.
"Our research showed the companies that invested in their people throughout the pandemic excelled in our ranking," said Wilson. "We expect to see this trend continuing. How companies dealt with their employees during the pandemic will be a factor in the decision-making process for candidates when selecting new opportunity."
The 2021 Fortune 500 Employment Branding Report, which features a compilation of more than 20,000 data points and insights from WilsonHCG's research team, ranks the Fortune 500 on their employment branding. Cisco Systems took the top spot, followed by Google (Alphabet) and Johnson & Johnson.
You can read the full article here.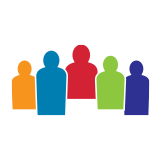 WilsonHCG is an award-winning, global leader in total talent solutions. Operating as a strategic partner, it helps some of the world's most admired brands build comprehensive talent functions. With a global presence spanning more than 65 countries and six continents, WilsonHCG provides a full suite of configurable...
Related Resources