John Wilson talks all things talent during appearance on The Shortlist
May 21, 2020
May 2020
"The hardest part about leading in a crisis is not to react too quickly. You have to make sure you make the right decisions because those decisions impact many people," according to John Wilson, CEO at WilsonHCG. He made the comments during an appearance on The Shortlist.
The Shortlist, hosted by Social Talent, is a series of conversations between Johnny Campbell and influential members of the recruitment and TA industry that are broadcast live on LinkedIn and YouTube. Each week, there are discussions about current news stories and the impact on the industry as a whole.
John joined Social Talent founder, Johnny Campbell, to discuss what COVID-19 means for talent.
He said the importance of culture and cultural alignment between partners has really come to light in recent months. "You need to make sure you do right by your people and your clients," John added.
In addition, John talked about the impact the pandemic has had on entry level roles. the future of work and what organizations should be focusing on now to prepare for the uplift in the economy.
You can watch the full podcast here.
Read more
WilsonHCG CEO speaks to reporters at Hunt Scanlon Media
John Wilson speaks to reporters at Staffing Industry Analysts about WilsonHCG's expansion in Asia
John Wilson talks to TALiNT International about WilsonHCG's continued expansion in Asia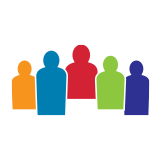 WilsonHCG is an award-winning, global leader in total talent solutions. Operating as a strategic partner, it helps some of the world's most admired brands build comprehensive talent functions. With a global presence spanning more than 65 countries and six continents, WilsonHCG provides a full suite of configurable...
Related Resources