Gender equity shouldn't be an aspiration; it should be a reality
March 8, 2021
International Women's Day statement
Gender equity shouldn't be an aspiration; it should be a reality
By John Wilson, CEO, WilsonHCG
In support of International Women's Day, WilsonHCG celebrates women's achievements today – and every day. At WilsonHCG, 62% of our senior leadership are women including more than half of our C-suite. I'm proud to work alongside so many amazing female leaders.
When it comes to gender equality, there's a still a long way to go. We, as a society, all have a part to play in driving gender equity. I want my daughters to grow up in a world where anything is possible. Gender equity shouldn't be an aspiration; it should be a reality. And that's why it's important that we all work hard to make an impact.
At WilsonHCG, we firmly believe that people should be celebrated for their differences – to be empowered and inspired to bring their unique ideas, experiences and practices to life within our organization and throughout the communities and partners we serve.
We'll be marking International Women's Day with various activities. But, more importantly, we'll continue to play our part in driving gender equity by providing an inclusive, collaborative and welcoming environment where everyone belongs. That's why, at WilsonHCG, we #ChooseToChallenge.
---
International Women's Day statement
We all have a part to play in closing the gender gap
International Women's Day is a day to recognize women's valuable contribution to our society – and the part it's played in WilsonHCG's success.
Here, at WilsonHCG, 62% of the senior and delivery leadership team are women, and I couldn't be prouder to be part of that team. As a female executive, my career journey hasn't always been easy. I've not only had incredible women to inspire me but also men who stand up for what's right. We're all in this together.
Over the years, we've worked hard at WilsonHCG to build a culture that supports not just women, but everyone. That's why we launched OneWilson. Our mission is to foster an environment where all members of the OneWilson community feel respected, safe, supported and celebrated. It's not an initiative; it's a mindset. One that is ingrained and integrated into everything we do.
We're particularly proud of our mentoring programs that connect emerging talent with professionals to help boost the confidence of up-and-comers. And, as a member of our "Women Who Lead" employee belonging group, I get to see firsthand the passion that our female employees have.
At WilsonHCG, we'll continue to play our part in closing the gender gap by:
Continuing to encourage a culture of mentorship and belonging,
Attracting diverse employees and retaining them through inclusive working practices,
And encouraging dialogue and action on social injustices.
People should be able to thrive in the workplace simply by being who they are. That's why, at WilsonHCG, we #ChooseToChallenge.
---
Read more content about International Women's Day
WilsonHCG's Andy Gracey shares her story
"A lot of times, in the mirror, you see the negatives instead of the positives. Having strong female leaders at the onset of my career allowed me to have a voice so I didn't feel silent. This was a huge inspiration to helping me find my voice so I could instill action and pride in the work I was able to produce; it allowed me to grow."
Check out Andy's story here.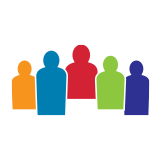 WilsonHCG is an award-winning, global leader in total talent solutions. Operating as a strategic partner, it helps some of the world's most admired brands build comprehensive talent functions. With a global presence spanning more than 65 countries and six continents, WilsonHCG provides a full suite of configurable...
Related Resources