WILSONHCG RANKED ON HRO TODAY'S BAKER'S DOZEN LIST OF TOP RPO PROVIDERS
September 17, 2015
September 2015 | Tampa
WilsonHCG, a global talent solutions leader, today announced it has been named to HRO Today magazine's 2015 RPO Baker's Dozen list for the fifth consecutive year.
"This recognition is a testament to the strong relationships WilsonHCG establishes with our clients and our ability to remain an innovative global partner year after year," said John Wilson, CEO of WilsonHCG. "As we continue to grow, our top priority will continue to be delivering superior service to our clients while evolving our offerings to stay ahead of market trends."
Companies are rated solely by their clients on breadth of service, size of deals and performance quality. Results are based on a confidential qualitative and quantitative survey and rankings are determined by statistical analysis and a predetermined weighting algorithm.
Since the RPO Baker's Dozen list is a direct result of feedback gathered during an online survey process of RPO customers, it provides a unique and transparent look at RPO providers.
"Of all the top RPO organizations, it is no surprise that WilsonHCG made this year's RPO Baker's Dozen list," said Elliot Clark, CEO of SharedXpertise. "As a global provider, WilsonHCG has successfully grown its business tremendously over the last few years while continuing to deliver excellent service to its clients and maintaining a highly regarded company culture."
WilsonHCG is also the recipient of the 2015 HRO Today Services and Technology Association's Diversity and Inclusion award.
ABOUT SHAREDXPERTISE
SharedXpertise, publisher of HRO Today, is the leader in providing media, summits and forums that develop professional practices in the areas of corporate responsibility, human resources and financial management. Its media offerings include print and online publications; its summits are conferences and its forums offer association membership programs. SharedXpertise serves strategy-level corporate executives in the human resources, finance, compliance and sustainability professions in North America, Europe and Asia.
More information about the annual RPO Baker's Dozen can be found at www.hrotoday.com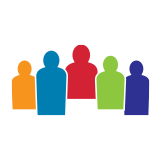 WilsonHCG is an award-winning, global leader in total talent solutions. Operating as a strategic partner, it helps some of the world's most admired brands build comprehensive talent functions. With a global presence spanning more than 65 countries and six continents, WilsonHCG provides a full suite of configurable...
Related Resources