You're the job that I want: Summer employment #HireU recap
July 6, 2016
Summer break is here, and if you are a university student you may be interested in making the most of it with a summer job. Figuring out where to even begin your job search can be a challenge, so that's why WilsonHCG University Recruiting Committee discussed this topic in a recent #HireU Twitter Chat. During this chat, we shared tips to find the right summer job for college students, how to excel within the role and how to make a professional exit.
Get the latest career-focused blogs and more by joining the WilsonHCG talent community here.
Where are a few places to find a summer job or internship?
When looking for a summer job or internship, start by using your existing relationships! Consider employers you've met within your community, reach out to friends and family or stop by your university career center. You can even be bold and build a new bridge by researching companies within your desired industry. The key is to start brainstorming before the summer begins. The victor is the one who comes prepared.
A1: try your personal network (friends/family) or approach companies that you would like to work for directly #HireU

— Mike Swain (@Mikeswain333) June 8, 2016
What is the best way to describe my summer job on my resume?
The best way to list your summer job on your resume is to understand that most desirable companies are skimming for key words and phrases, and may even use software to narrow down prospects. Find the language that highlights your strengths and satisfy what each individual employer is looking for. Don't be afraid to put your accolades on display!
A2: Make sure to include examples of your success in these roles, whether they were number or project based #HireU

— Dylan Cassidy (@DCassidyRecruit) June 8, 2016
How do I apply my summer job experience towards my college major and future career?
The best way to apply your summer experience towards your future endeavors is to choose a summer job that best aligns with your career goals. Find a job that can be applied to the field you are passionate about: Even if it is outside of the industry, you will still gain important transferable skills. Confidence in your industry of choice is the byproduct of knowledge and experience, and that confidence is a difference maker in many competitive fields.
A3. Find summer jobs that align with your passion as you will want to find work that you enjoy and use that experience moving forward #HireU

— Justin Derie (@JustinDerie) June 8, 2016
What are some best practices to excel in my summer job?
The number one tip to guarantee success in your summer job is to show initiative. You are beginning your career path with your summer job, so remember to put your best foot forward! Come prepared every day, fulfill your obligations, and take on extra work or projects if possible. Remember to stay connected with the new people you meet.
A4: Take risks and let your voice be heard. LISTEN and take feedback as constructive. #HireU

— Stacie L Murray (@StacieLMurray) June 8, 2016
How do I use my summer job as a reference for my future career goals?
The best way to use your summer job as a future reference is to ask for a letter of recommendation. Be sure to ask your supervisor for their contact information and permission to use them as a future reference before you do so.
A5: Keep any kudos that you receive in a file/folder so that you can reference for future use! Especially useful in sales industry #HireU

— Sara Hylas (@SaraHylasRC) June 8, 2016
When it's time to end a summer job, what is the best approach to leave on good terms?
The best way to leave your summer job on good terms is to set expectations up front. Be clear about your end date and give enough notice so your employer can plan in advance. You may want to return the following summer or on school breaks, so thank them for the professional experience and stay in touch.
A6: Give enough notice before you leave, thank them for the experience, and let them know you will keep in touch. #HireU

— Yesha Amin (@yeshaammin) June 8, 2016
Our chat can be found on TWUBS and on Twitter by using the hashtag #HireU. If you missed this one, be sure to join us next time! The University Recruitment Committee will host a Twitter chat every month to discuss issues of interest to millennials entering the workforce. Future topics will be announced on Twitter through the @WilsonHCGcareer handle.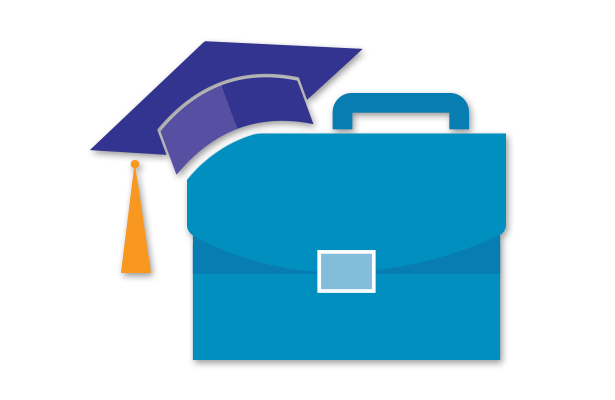 The WilsonHCG University Recruiting Committee is an employee-driven group passionate about fostering relationships between university students and employers. Committee members conduct research, maintain contact with university career services, and are part of a monthly Twitter chat dedicated to connecting students and recent graduates with professional recruiters. Beyond these responsibilities of the committee, our members help advise students on resume building, internship exploration and interviewing tips.
Related Resources