You know you're a professional recruiter when...
March 23, 2016
Recruiting is one of the most rewarding careers. That feeling we get from telling a candidate they got the job, and the hiring manager that the offer he or she extended was accepted, is undeniably what fuels our energy to continue doing what we do every single day. We are passionate about the nature of our jobs. We are so passionate, in fact, that there a few things we do that only other recruiters understand. I asked WilsonHCG recruiters to share their thoughts and here's what they told me.
Get the latest career-focused blogs and more by joining the WilsonHCG talent community here.
You know you are a recruiter when …
… Any conversation with family members and friends, and anyone around you, becomes an interview. You can't help it! Face it, you just want to know what everyone is doing in their work life, how happy they are, what projects they are working on and how they can better themselves. You are a life coach on the hunt for people to help, every single day.
… You are always the go-to person as soon as anyone in your social or professional networks decides to start looking for a job. People know you are a trusted resource and come to you all the time asking for help with resumes and job searches. We willfully and happily try to help everyone and anyone we can! In any case, even if they don't ask for help, you will offer it — see above.
… You're a professional at leaving voicemails. You are on a mission all day long and your voice messages are detailed, to the point with an action plan. You know you're a recruiter when you catch yourself leaving "professional" messages when asking someone to buy milk on the way home. "Hi John. This is Jane. I am calling today because we are out of milk."
… You hear your phone ring when it doesn't or you think you saw a message pop up, when clearly, it was just the time changing. What if the perfect candidate is trying to reach you? There's no way you're going to miss them.
… Your family members automatically become your private sourcers and talent scouts. You can't help keeping an eye out for top talent, and they can't resist helping you find someone great!
… The last thing you check at the end of the day is LinkedIn. What if the perfect candidate responded to your message? What if someone referred you to a potential candidate? Tomorrow is too far away.
… You find happiness in the number of contacts made, the number of interviews completed and just the sheer volume of work and multitasking abilities you have. You get overwhelmed with joy when you look at the way your network has grown.
Being a professional recruiter follows you out the office door and into your everyday life with a curiosity about others and a desire to help them succeed. It is just one of those careers that becomes part of who you really are and, thanks to my colleagues, I know I am not alone in this feeling. If only we could remember to drink our coffee while it's hot, life would be perfect! So WilsonHCG wants to ask you: how do you know that you have the character traits of someone who was born to recruit? Leave a comment below!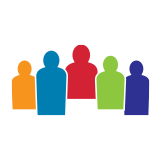 WilsonHCG is an award-winning, global leader in total talent solutions. Operating as a strategic partner, it helps some of the world's most admired brands build comprehensive talent functions. With a global presence spanning more than 65 countries and six continents, WilsonHCG provides a full suite of configurable talent services including recruitment process outsourcing (RPO), executive search, contingent talent solutions and talent consulting. TALENT.™ It's more than a solution, it's who we are.
Related Resources