[Q&A] Here's what working at WilsonHCG is like
January 9, 2019
James Sullivan is a Team Lead-Senior Recruitment Consultant at WilsonHCG. He's worked at WilsonHCG for almost four years and is based in Orlando.
Why did you join WilsonHCG?
After graduating from the University of Central Florida I, like most recent graduates, wasn't sure what my next step would be. I was referred to WilsonHCG from a previous employee and was impressed by all the information I had read about the company. After going through the interview process, I knew this was a company I could see myself building a long career with.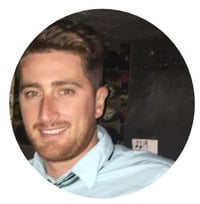 What does a typical 24 hours entail?
A typical 24 hours entails ensuring high levels of client satisfaction and building team morale. We exceed the needs of hiring managers and we are continuously building strong client relationships. A typical day includes screening and sourcing qualified candidates, scheduling interviews, running client meetings, and leading a team of successful recruiters.
How has your role developed since you joined the company?
I started as a non-client facing recruiter and my role has developed into not only client-facing, but running a team of very successful recruiters. I also handle forecasting and high level leadership responsibilities.
What's the best part of your job? How do you help clients?
The best part of my job is the ability to build strong relationships with clients. I really enjoy developing and growing client relationships. We help them in numerous ways but I focus on ensuring they are constantly focused on staffing and I make sure all aspects of HR compliance are met.
What are the advantages of working remotely? How do you collaborate with other team members?
There are many benefits. Working remotely means I can shut off the typical distractions found in an office environment and concentrate on my to-do list. I collaborate with team members on a daily basis and we have lots of calls every day and they are usually video calls so you are able to feel as if you are having the meeting in person.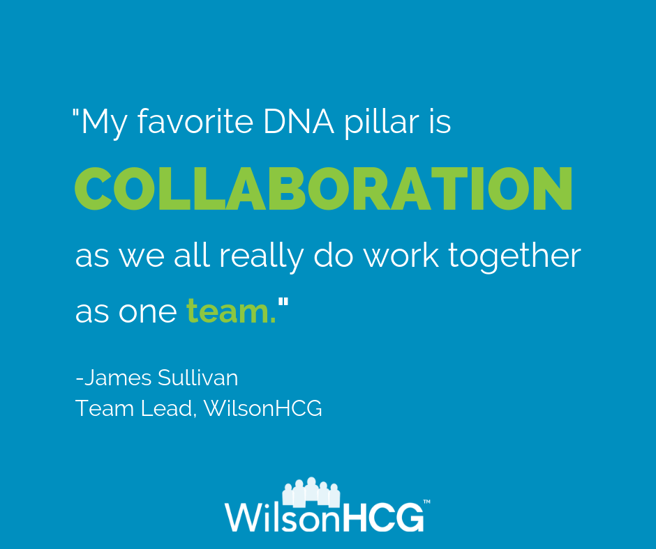 What is your favorite WilsonHCG DNA and why?
My favorite DNA pillar is collaboration as we all do really work together as one team.
What advice would you give to someone who is thinking of joining the WilsonHCG team?
I highly recommend joining the team at WilsonHCG. When I first started, I was unsure what career path would be right for me long term. WilsonHCG offers many opportunities to advance and the leadership team is fantastic. There are limitless opportunities to expand your skill set and grow within the company.
Check out WilsonHCG's current opportunities here.
James Sullivan is a Team Lead-Senior Recruitment Consultant at WilsonHCG. Based in Orlando, he's worked at WilsonHCG for almost four years.
Related Resources