[Q&A] Here's what working as a Senior Recruitment Business Partner at WilsonHCG is like
September 6, 2018
Ever wondered what life as a Senior Recruitment Business Partner at WilsonHCG is like? We've been speaking to Claire Bowden who joined us in March 2016. Claire is based in Manchester, UK and works onsite with a WilsonHCG client.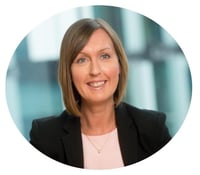 Why did you join WilsonHCG?
I was in a role which didn't allow for any direct client contact, which is an element of my job that I love, so when I saw the position come up with WilsonHCG I jumped at the opportunity!
I later found out it was working onsite with a client I knew very well from my agency days, so everything worked out really well! I didn't know an awful lot about WilsonHCG at the time, but the more I read about it, the more it sounded like a company that I wanted to be a part of, from its people to the culture and ethos it promotes. I also loved the fact that my colleagues would be based across so many different countries.
What does your role entail? Describe a typical day?
There is no such thing as a typical day here at WilsonHCG! My days, do, however, generally seem to follow a similar pattern, with some extra surprises thrown in to keep me on my toes!
I generally start the day looking through the to-do list that I will have prepared the previous evening (it keeps me on track!), and after going through my emails and applications that have come in overnight, I work my way through a varied list of tasks including sourcing (predominantly for my higher level roles), advertising any new roles that have come in, carrying out briefing calls with managers for new vacancies, producing reports for hiring managers, liaising with our HR colleagues as to progress with recruitment, attending recruitment team meetings, completing offers to successful candidates (and unfortunately informing the unsuccessful ones) and coordinating the work with my Talent Acquisition Specialist colleagues (who I'd be lost without!). All this, as well as a good mix of candidates, hiring managers and various other colleagues coming to me with all manner of queries, means I don't have much time to twiddle my thumbs!
How has your role developed since you joined the company?
When I first joined the client account, my remit was quite narrow, I guess as any new role tends to be, however, the more I got to know the business, the more my workload increased and I started to handle a variety of roles coming from right across the business.
Around a year into my role, the decision was taken that each of the recruiters would become SMEs in particular practice groups within the business, and from then on I took on three key areas which I have since focused on. This has really allowed me to get under the skin of each of these and become the go-to person for the hiring managers and candidates.
What's the best part of your job? How do you help clients?
It does sound cheesy, but I love finding candidates their dream jobs! It really is the best feeling, especially when you have built up good relationships with them and understand what it means to them to find them a role so that they can build their future careers. The flowers and various gifts I sometimes get from them as a thank you is also a bit of a bonus too! I help clients by listening, taking time to understand them and always following through with promises, these are elements of my role that I think are absolutely vital in order to be successful.
You work onsite with the client so how do you collaborate with other team members?
We have a hybrid set-up here onsite - half of the recruitment team is made up of the client's employees and then we have a team of WilsonHCG recruiters based onsite too. You would think this would create a divide, however, we're like one big happy family (luckily without the bickering!). I effectively have two sets of colleagues! We are mutually respectful of each other, and we work together and always help each other out. Communication is vital for us, things change constantly, and as a team, we need to be aware of what's happening in each other's areas, regular team meetings and catching up with each other day to day, means we get to do this effectively.
What advice would you give to someone who is thinking of joining the team?
Be a sponge. There is so much information to take in and absorb, but once you have it, you'll be respected by the business and will be someone that they will grow to turn to and trust. My role is about being a true partner to the client and I take it very seriously. Also bring cake, there is always room for cake…
Fancy joining the WilsonHCG family? Check out current job opportunities here!
Claire Bowden is a Senior Recruitment Business Partner at WilsonHCG. She joined us in March 2016 and is based in Manchester, UK. Claire works onsite with a WilsonHCG client.
Related Resources