Working as a Senior Recruitment Consultant and Team Lead at WilsonHCG
September 21, 2018
Ever wondered what life as a Senior Recruitment Consultant and Team Lead at WilsonHCG is like? We've been speaking to Traci Sullivan who joined us in 2015. Traci works remotely and is based in Orlando.
Why did you join WilsonHCG?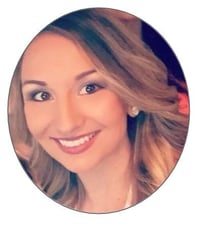 A friend of mine referred me to WilsonHCG. I knew from the first phone interview that WilsonHCG was a place that I could see myself having a long career with. During the office tour in Tampa, FL, I was overwhelmed with how amazing the culture was. Everyone greeted me with a smiling face and seemed genuinely happy with their jobs. Between my interview process and the positive reviews online, it was an easy decision for me to take the next step in my career with WilsonHCG.
What does a typical 24 hours entail?
No two 24 hours are the same which keeps it very exciting! Every day is a new challenge. If I would try to describe a typical day, I would say it usually begins with administrative work - I tend to go through the paperwork from applicants that comes in overnight. I also respond to emails, and set myself up for success for the day.
I spend a large part of my day sourcing and screening candidates. If we didn't have strong candidates in our funnel, we wouldn't be able to bring much value to the client! I also spend a lot of time leading a team of 11 amazing recruiters. We have 1:1 meetings on a weekly basis along with team calls every day.
I spend the remainder of the day focused on the client. This entails a mixture of location level check-in calls, director steering calls, client report generation, and handling any client escalations.
How has your role developed since you joined the company?
When I first joined I was a Recruitment Consultant for one of our sales clients. I was able to attend career fairs and hiring events representing the client across the state. From there I moved accounts two more times. I have now been supporting the same account for over two years and have had two promotions. I am now a Senior. Recruitment Consultant and Team Lead over the account I support. I have stretched to cover many areas of the business and have learned a lot along the way. I now help lead a team of 11 recruiters and support our client by leading intake calls with new business. I also generate director reports and resolve any escalations.
What's the best part of your job? How do you help clients?
The best part of my job is being able to help others develop in their careers. Whether that is a candidate that I placed in a role that will help their career, or a member on my team that I helped to advance. It is a very rewarding career. I also enjoy helping clients to meet/exceed their staffing goals. We are able to consult them on best hiring practices and really be an internal partner to them.
What are the advantages of working remotely? How do you collaborate with other team members?
Working remotely has many advantages. There are a lot less distractions working from home than in an office environment and I feel that I am much more productive. Although I am virtual, I speak with my team members many times a day.! We have team calls, team happy hours, and even virtual calls for various life events (bridal showers, birthdays, baby showers, etc.). I feel very connected with my team even though we are many miles apart.
What advice would you give to someone who is thinking of joining the WilsonHCG team?
DO IT! WilsonHCG is a phenomenal company to work for. John Wilson, the CEO, truly cares about his employees and it is a very collaborative environment. I have known many employees who have really created their own paths at WilsonHCG and followed their passions. If you want a long lasting career with a company that cares about your professional development, then WilsonHCG is the company for you!
Fancy joining the WilsonHCG family? Check out our current job opportunities here!
Traci Sullivan is a Senior Recruitment Consultant and Team Lead at WilsonHCG. She began her career at Wilson back in June of 2015 as a Recruitment Consultant with four years of prior recruiting experience. Traci has partnered with organizations across multiple industries including Financial Services, Business Development/Sales, Cyber Security, Information Technology, Administrative, Executive Level Search, Production, and Manufacturing.
Related Resources