Women's History Month: Get to know the women of WilsonHCG
April 19, 2016
Being a woman in the recruitment industry isn't always easy, and according to the Westminster Business School, two in three women working in recruitment believe that family and caring responsibilities have a negative impact on talented women's promotion and career prospects. That's why celebrating gender diversity and women in leadership among our own employees is something we consider incredibly important to our corporate culture.
Get the latest career-focused blogs and more by joining the WilsonHCG talent community here.
Every year, the WilsonHCG Inclusion Committee celebrates Women's History Month by recognizing some of the distinguished women throughout the organization. These women have been nominated by their teams and peers as female role models and mentors within our business, due to their leadership qualities and personal successes. Contrary to the statistic above, these women are a shining example of how a blend between a busy home and work life can be achieved in the recruiting sector. Below we showcase the profiles of our Women of WilsonHCG 2016 award winners highlighting their professional successes, diverse backgrounds and experiences, and we explain how their unique attributes have shaped our business.
Jana R. Smyth, VP of Client Strategy
Jana has been with WilsonHCG for two years, although her relationship with us began while she was a client over ten years ago. Starting her career at a large company in global sales, marketing and sales leadership, she was promoted multiple times and relocated to many great cities. She eventually left, following her mentor to a new organization where she initially took on a sales leadership role. But Jana quickly became intrigued with their corporate recruiting function and boldly decided to move into this area of the business. She never looked back, and ran the organization's sales recruitment in North America for six years as well as global off-shoring initiatives. She says that she takes inspiration from Sally Ride, the first woman and youngest American to have traveled into space. Majoring in physics and English at Stanford in the 1970s, she was ahead of her time, and Jana admires her courage to go against the grain of society regarding what women are "supposed" to do. Jana is a revered senior leader at WilsonHCG, and her advice to people looking to advance into leadership roles one day is to "be open, and to take feedback well and check your coach-ability. You cannot learn and grow if you don't embrace or hear the coaching you receive."
Cynthia Cancio, VP of Global Employee Engagement
Cynthia has been working at WilsonHCG for ten years, working her way up the ranks into a senior leadership role. She attributes her success to her parents, who worked tirelessly to support her and her family despite having limited opportunities available to them. She says, "My dad didn't get past an 8th grade education because he was the oldest of his siblings and upon his journey to America from Cuba, he had to help the family out. His work ethic is unlike anything I have ever seen, I can't imagine had he been given the opportunities that my brother and I were given what more he would've done in his life." In the face of this adversity, both her mother and father taught her the lessons she needed to succeed, and she recalls how her mum imprinted the value of hard work upon her by challenging her to earn the money for the fashionable clothes she wanted at the age of 13. "She said, these clothes from K-Mart are just fine but if you want your name brands, go out and earn them. So I did. I walked over to the nearby McDonald's and I was so proud of my little job that helped me afford all the clothes I wanted!" With this work ethic engrained within her to guide her through, she has become an esteemed leader who is vital to our business success.
Natasha Vouckelatou, Talent Acquisition Manager (Internal Recruitment)
Natasha has worked at WilsonHCG for almost two years. A rising star in our organisation, she left school at 18 and took up a call centre training role. Although the job was rewarding, she decided that she wanted more from her career, and so six years later moved to London to study towards a degree in classical studies. Upon graduation, she took up an agency role, and used it as a recruitment training ground for three years, building up vast industry knowledge. When she was ready to start focusing on her career, she chose WilsonHCG on the basis of the long-term opportunity to develop. She takes her inspiration from Mary Wollstonecraft (1759-1797), an English writer and one of the founding feminist philosophers. Natasha admires the way in which her work sparked the suffrage movement, and how she consequently paved the way for women everywhere. Natasha attributes her success to her unwavering perseverance.
Michelle Turner, Recruitment Manager
Michelle has been working with WilsonCTS since September 2014. Beginning her career recruiting in the federal government, Michelle became certified under federal legislation and developed into an HR Generalist, partnering with business managers on full-service human resources advice. However, she found herself feeling unfulfilled due to an inability to affect change in the government environment. So, she decided to make the move into the private sector and transitioned into a recruitment agency environment, first as a manager tasked with training new hires on recruitment practices and mentoring existing employees on upskilling their talent. Then, an opportunity to join WilsonCTS to manage a recruitment team came along. Starting with three recruiters, Michelle's team has already grown to become a full-service team of 11, and she manages the delivery for all contingent lines of business. Michelle accredits her success to the dynamic leaders she's worked for, almost all of whom were women. She learned from them to focus on the big picture and not to sweat the small stuff, to make others look good and to lead with integrity and compassion. Her advice to aspiring leaders is to always get up in the morning with a plan focused on what you want to accomplish that day, to treat others how you want to be treated, to learn from your mistakes, be accountable, have fun and, most importantly, to do it your own way.
Karen Frack, Recruitment Operations Manager
Karen recently celebrated her five-year anniversary with WilsonHCG. After graduation, she worked her way up the ranks at a large organization for six years, then took a four-year break from the workforce after the birth of her son. Upon her return, she made the decision to move into recruitment, starting in a global IT recruitment agency until being referred to WilsonHCG by a friend. During her time here, Karen has proven her ability to lead and so was moved up into a management role. Karen considers the great teams that she's worked with here to be the most important factor in her success. She cites some of WilsonHCG's very own senior leadership team as being her role models when she started with us as a recruiter, with exceptional individuals helping to build her confidence and shaping her into the type of manager she wanted to become. Her advice to those who aspire to leadership is that "you don't have to have the title of leader to actually lead or be considered a leader. Some of the most amazing and creative ideas have come from those not in leadership roles, and everyone has value to contribute, so definitely don't overlook them!"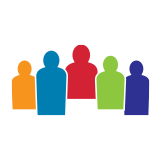 WilsonHCG is an award-winning, global leader in total talent solutions. Operating as a strategic partner, it helps some of the world's most admired brands build comprehensive talent functions. With a global presence spanning more than 65 countries and six continents, WilsonHCG provides a full suite of configurable talent services including recruitment process outsourcing (RPO), executive search, contingent talent solutions and talent consulting. TALENT.™ It's more than a solution, it's who we are.
Related Resources