Understanding ROI: Are My Recruitment Metrics & Analytics Working?
January 18, 2017
The recruitment industry seems to be constantly evolving. Every day there is a new process, a new tool, a new technology... a new "something," that promises to make talent acquisition easier, more effective, and efficient.
There are countless job boards to advertise on and source from, niche job sites, diversity sites, social media groups, social aggregators that can pull contact information, and of course job aggregators that scrape sites and distribute jobs. Not to mention there are virtual career fairs, on-demand video interviewing, texting, and a wealth of other options for recruiters to source and connect with candidates. But with so many options and places to find talent, how do you know where to focus your time? There are costs associated with many talent acquisition solutions, and they all take time to research and understand regardless of any additional costs.
So how can a recruiter or talent acquisition professional know they are spending their time on the sources that will provide the best ROI?
Source analysis and time spend are only small examples of data that may be critical to your talent acquisition initiatives, but it leads to the question, what recruitment metrics do you need to know to help ensure success? This is a critical question because in recruiting, there are countless hr data points that can be analyzed. So, first, you have to decide what will be the most impactful overall to your organization's objectives? Then, you have to determine how to get started with your data and analytics strategies.
4 Levels Of Analytics Maturity
Bersin by Deloitte outlined four levels of analytics maturity, with their Talent Analytics Maturity Model – the first two being reactive and proactive. In this breakdown, these two levels cover operational reporting for efficiency and compliance and then graduate to benchmarking, decision-making, and multidimensional analysis and dashboards. Levels three and four covers advanced and then predictive analytics. Particularly if data analysis is new to your organization, it is important to lay a strong foundation for the first two levels. This gives ample opportunity to ensure your information is not only accurate, but it's the right data points for your organization to focus on.
Using data results Correctly
Leveraging data can improve your targets, create transparency, and enable a proactive approach to recruitment while reducing your cost-per-hire and increasing recruiter productivity. Overall, data and analysis, used correctly, can create a stronger organization with improved business results. However, without a clear objective in mind, you may begin to focus on data that isn't going to get the results you need to improve business. Data by itself may include a lot of ambiguity and it can be easy to fall into analysis paralysis.
Implementation
Two big factors to keep in mind when looking to implement data into business is the importance of its accuracy and building organizational trust in the data. While there are various levels of reporting, from reactive to predictive, data analysis can help improve your organization in a variety of ways. Regardless of the reporting you decide is right for you, it won't mean anything if it is flawed and/or doesn't have internal buy-in from the organization itself.
As you begin on this data journey, make sure you update stakeholders regularly, and share with them not only the finished product, but what data, and how that data was collected and organized. Explain what they are looking at, and then walk them through how that information, now that it's compiled and easily viewed, can be used to everyone's advantage. Make sure that messaging is being shared and communicated within the company.
Auditing
Auditing your data regularly, and reviewing the reports and any relevant filters and/or code, are going to be integral to your data. The reporting provided is only as good as the data it is pulling in, and in order to make business improvements, the reports needs to be based on fact. Build audits for each piece and schedule these check-ins regularly, so there is always confidence behind the information.
Takeaways
A few key tips for getting started with data and analysis:
Understand the main objectives of the executives/key stakeholders by asking questions – begin to define what data points need to be reported
Define metrics by which recruitment efforts will be held accountable – are there any specific service level agreements and/or key performance indicators?
Identify how and where you are able to gather data
Leverage a centralized data source – you will need to be able to manage data collection and management
Build trust in your data from throughout the organization
Implement processes to audit and review the data integrity regularly
Create visual representations for reports that are easily interpreted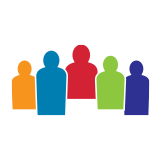 WilsonHCG is an award-winning, global leader in total talent solutions. Operating as a strategic partner, it helps some of the world's most admired brands build comprehensive talent functions. With a global presence spanning more than 65 countries and six continents, WilsonHCG provides a full suite of configurable talent services including recruitment process outsourcing (RPO), executive search, contingent talent solutions and talent consulting. TALENT.™ It's more than a solution, it's who we are.
Related Resources