The State of Healthcare Recruiting in 2011
June 1, 2011
WilsonHCG is proud to continue its monthly interview series by highlighting the opportunities and challenges of recruiting in the healthcare industry. We had the pleasure of speaking with Michael Peterson, Recruiting Supervisor of Sharp Healthcare in sunny San Diego, California.
For those of you that may not be familiar with Sharp Healthcare, its statistics are quite impressive. Sharp Healthcare is the region's largest integrated health care system, not for profit, and ranked by Modern Healthcare Magazine as #13 in the US and #1 in San Diego (based on quality outcomes, access to care, variety of services, etc.). Sharp also won the 2007 Malcolm Baldridge National Quality Award, awarded by the President of the United States, which measures the quality of an organization. Sharp is the largest non-government employer in San Diego County with 14,000 employees and an average of 1,500-2,800 hires per year. We're pleased to have had the opportunity to speak with Michael about Sharp, and thank him for his candor and transparency into their recruitment business!
Q: What's different about recruiting, attracting and retaining talent in the healthcare industry versus other industries you've worked in?
A: Every industry has its unique challenges. In Healthcare, there are so many different types of employment relationships such as full-time, part-time, per diem, night or day shifts and then variations of licensure by State. Because healthcare is a 24/7 business, we never close and have to have staff to support all shifts, at all levels, all the time -- even through holidays. This makes the recruitment of candidates that much more complicated and, at times, challenging when looking for non-clinical staff. As well, another uniqueness about the industry is the level of cooperation between competing organizations. In most industries, competitors don't collaborate, but in healthcare it is not uncommon to treat competitors as peers, and facilities often need to cooperate in order to provide the best healthcare (e.g., in disasters, or state of overflow and limited capacity of beds to provide care). We have to work with other healthcare systems to build awareness of the industry given the shortage of talent.
Q: How has recruiting in the healthcare industry changed in recent years?
A: Most recent changes in healthcare recruiting has been a huge decline in turnover (directly related to the economy), which has affected the volume of recruiting for staff. We see people are shifting from part time or per diem to full time and delaying retirement. Therefore, we're unable to bring on newly graduating RN's, which could lead to multiple classes of RN's that can't find jobs and ultimately impact the availability of nursing talent in 3-5 years, which could be worse than what we've seen to date in terms of the supply of qualified talent. As well, I do see healthcare systems slowly starting to adopt social media and other means for attracting talent other than the traditional job boards. We've noticed a trend where the OFCCP has begun to focus on healthcare, causing a lot of angst because organizations were more focused on all other auditing groups in healthcare (not the recruitment function), and have been caught off guard in meeting compliance requirements in recruiting.
Q: What are the top 5 things that keep you up at night?
A: Many things keep me up at night, but to name a few:
How to retain, motivate and develop recruitment team members – in particular when we're unable to backfill positions. How do I keep recruiters engaged when can't promote or move them up or around the organization?
How to react to the coming increase in usage when the healthcare reform takes hold. The San Diego industry doesn't have the capacity to handle the increased patients. How do we build out the capacity, and what is the mix of talent needed to support future needs (e.g., in San Diego it is very uncommon to use nurse practitioners, but in the future this may become a greater need – we don't know yet how healthcare reform will change our talent needs/skills mix)
How do we stay ahead of our competition (healthcare or non-healthcare), and how to we ensure that we can acquire the top talent. How can we stay ahead of the game in recruiting and what's next (mobile, geo-targeted advertising, etc.) and execute against it better than anyone we compete with.
How do we address the short-fall of talent, both current and future, with graduates in nursing (looming crisis with clinical lab scientists, and other areas)
OFCCP
Q: What are the top 3-5 key initiatives that your recruitment organization is focusing on this year?
OFCCP compliance, which also had lead to process redesign
Moving Sharp Healthcare recruiting onto a mobile platform. We want to get jobs onto Smartphone devices, enable people to view positions and forward back to their device, etc.
We're always reviewing systems to meet changing needs, and current vendors
Q: Looking ahead toward the future, what's your prediction on how healthcare organizations (hospitals) will need to compete for and retain talent in 5-10 years from now? (if you had a crystal ball)
A: Healthcare systems will need to become more competitive, and with more patients coming into the system (given the healthcare reform), we will see a crisis for availability of talent. Healthcare organizations will have to step up their game! Organizations will have to be well branded – with the brand aligned to the consumer experience, and will need to continue to live the brand. The brand can't be aspirational; it has to be embedded within how organizations work. The fight for talent among well branded organizations will become more brutal -- who's first to a platform, who executes it better, will win the talent. We will also see more recruiting outside of the healthcare industry.
We will see a lot of people leave the healthcare industry in the next 5-10 years due to retirements and greater demands placed on healthcare workers. Capacity never ramps up ahead of demand, and this will only exacerbate demands on recruitment organizations.
If you are interested in hearing more from Michael, visit his blog at SoCalRecruiting.wordpress.com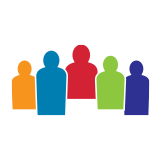 WilsonHCG is an award-winning, global leader in total talent solutions. Operating as a strategic partner, it helps some of the world's most admired brands build comprehensive talent functions. With a global presence spanning more than 65 countries and six continents, WilsonHCG provides a full suite of configurable talent services including recruitment process outsourcing (RPO), executive search, contingent talent solutions and talent consulting. TALENT.™ It's more than a solution, it's who we are.
Related Resources