The Future of Executive Search
June 20, 2011
Having the right talent at the top is critical today if a company is to be ready for the challenges of tomorrow. To be truly effective in finding and attracting well-qualified executives for senior management openings, I think of it as a formula consisting of matching the right candidate, location, culture fit and the right position, all at the right time. Although tools and technology methods may change the way we conduct an Executive Search, properly understanding the company's needs and the responsibilities associated with the position along with the needs of the candidate remain constant elements.
We've come a long way with recruitment in general. In the past, we had to rely on newspaper ads, cold calling and company directories to build our network. One of the biggest changes in Executive Recruitment has been the evolution of social media. While online job boards help connect with active job seekers, until recently, there wasn't a great resource available to reach the passive job seeker. Employers are seeking candidates for Executive Level roles who fit the passive job seeker profile. The passive job seeker is mid to senior level, with a higher level of expertise in their field, and employed. This is the group of candidates where most of the "top talent" is found. Now with the development of professional and social networking sites, such as LinkedIn, we are able to reach out and communicate with those passive job seekers. Proactive candidate networking, referral-based networking, along with direct sourcing are all necessary to target passive job seekers and develop a well-qualified talent pool of candidates desired by companies for management and leadership opportunities.
Social media provides access and targeted networking. However, that's just one piece of the Executive Search puzzle. Executive Search is not just a transactional process. The Executive Search now and in the future will utilize the social networking tools along another trend on the rise, cultural compatibility. Gone are the days when a candidate could count on their resume or work experience guaranteeing a job offer. Now, more employers want to hire candidates who share their values and general outlook of the company. Searching for a candidate who is culturally compatible is now a key factor within the Executive search.
Although tools and methods may change the way an Executive search is conducted, the future of Executive Search is to continue providing value to the client by focusing on consulting aspects of recruiting. It is with this commitment of time and effort to understand the market within its industry, maintaining a network of suitable candidates, providing a short list of qualified candidates and ultimately, hiring talent that contributes to future success of the company that makes an Executive Search a success.
Author: Cari Castillo http://www.linkedin.com/in/caricastillo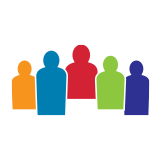 WilsonHCG is an award-winning, global leader in total talent solutions. Operating as a strategic partner, it helps some of the world's most admired brands build comprehensive talent functions. With a global presence spanning more than 65 countries and six continents, WilsonHCG provides a full suite of configurable talent services including recruitment process outsourcing (RPO), executive search, contingent talent solutions and talent consulting. TALENT.™ It's more than a solution, it's who we are.
Related Resources