RPOPTIMIZED® - A Strategic Partner
October 14, 2013
When I first got into the recruitment outsourcing industry, the process was definitely different than it is today. It seemed to focus on which company had the fastest submittals, not necessarily the quality of hires. And although cost is still a consideration, clients are looking at the overall value a recruitment process outsourcing firm can provide.
Recruitment outsourcing has evolved into more than the outsourcing of a company's recruitment function or the extension of a company's recruitment department. RPO has been redefined to include comprehensive, value-added services that strategically benefit buyers' businesses.
In this redefined, optimized model, RPO becomes a consultant to clients on a range of human capital solutions. We've witnessed the most success comes from the creation of a comprehensive recruitment strategy. This next generation of recruitment outsourcing doesn't just improve the recruitment function, the value-added services work together to create a well-rounded and consistent employment brand that attracts candidates and retains employees while improving the candidate experience and increasing hiring manager satisfaction. Most importantly, these offerings are tailored to make the most impact for each organization.
Some of the value-added services that have developed in redefining recruitment process outsourcing are as follows:
Talent acquisition consulting and training
When companies go through major changes or high-growth periods, their original processes may become less efficient. Other times, companies need assistance creating recruitment processes they didn't realize were necessary for an effective recruitment programs. With either situation, it can be overwhelming to think about where to start. And an RPO has the experience and knowledge to look at an organization's situation and develop a strategic solution, including recommending technologies and tools to strengthen and optimize the program.

Employment branding
Creating an employment brand and showcasing that publicly on social media can be a big (and sometimes terrifying) step for organizations. Although social media isn't new, companies are still figuring out the best practices for business uses. An RPO can develop a strategy that displays a company's employment brand and company culture in an engaging way, including building a talent community that pipelines passive candidates. A strong and well-developed presence in this space has helped organizations attract quality candidates and decrease the time-to-fill and cost-per-hire.

Workforce planning
Recruitment process outsourcing organizations have the expertise and tools to assist a company with its workforce forecasting and planning. Developing reports that show the right analytics and combine market research can help an organization review its current situation and the potential inconsistences that can affect growth and evolution. Coming up with a proactive solution to anticipating and planning for the future workforce allows a company to be agile and ease into these changes with limited growing pains.

Market research solutions
Having a designated team to perform market research can be essential when an organization is looking to be more competitive in the market. An RPO's market research team can not only help an organization compile supply and demand, best places to recruit, competitor intelligence and market assessment data, but it can make recommendations based on the analysis. Those details allow companies to handle organizational development with confidence.
Recruitment Process Outsourcing companies have come a long way from simply outsourcing a company's recruitment function to being a strategic partner with flexible value-added solutions. Companies are recognizing that the quality of talent is part of its overall success, and a comprehensive and cohesive recruitment program will propel them above their competitors in the market.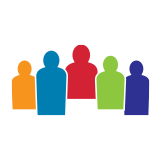 WilsonHCG is an award-winning, global leader in total talent solutions. Operating as a strategic partner, it helps some of the world's most admired brands build comprehensive talent functions. With a global presence spanning more than 65 countries and six continents, WilsonHCG provides a full suite of configurable talent services including recruitment process outsourcing (RPO), executive search, contingent talent solutions and talent consulting. TALENT.™ It's more than a solution, it's who we are.
Related Resources