RPO - More than a Business Partner; an Advisor through Change
October 18, 2011
Bill Hewlett and David Packard (HP), Bill Gates and Paul Allen (Microsoft), Ben Cohen and Jerry Greenfield (Ben & Jerry's) all share one distinct commonality...partnership.
Without the matching of two or more entities, these successful partnerships and names which are so easily recognized in today's popular culture would not exists. Often partnerships are based upon one person's idea and another's capital; Recruitment Process Outsourcing (RPO) is no different. Companies' ideas are powered by Human Capital, or external recruiting. RPO organizations make external recruiting less costly, more efficient and more effective.
Companies which have avoided outsourcing in the past, cite they worry an outside vendor may not have the passion for the same values, goals and overall ideals as the organization itself, but just the opposite is true. If a genuine partnership is created, both parties will focus all necessary resources to achieve a common goal: profit, growth, success.
With an RPO partnership, the RPO entity will act as an extension of a Corporation's internal recruitment function. The RPO firm will create a process that will provide the highest level of qualified candidates, reduce hiring costs and improve employee retention rates. How is this achieved? By utilizing the knowledge and expertise of an RPO organization that specializes in the fine art of recruiting, hiring manager productivity is improved as they no longer need to waste time reviewing and interviewing unqualified candidates. This also lessens costly turnover mistakes that could have been avoided by hiring the right people from the start.
Partnering with an RPO firm allows you to craft solutions for your recruitment needs, but what should you initially consider when looking for an RPO partner? Examine the company's areas of expertise, ask for references from current clients, examine the culture of the RPO and get to know the employees and executive team. Understand the company values and request examples of measures of success (i.e. slate to interview ratios, interview to hires ratios, candidate and hiring manager satisfaction surveys and candidate diversity).
Having a partner in the Human Capital business driving your infrastructure will be a positive agent of change and the most successful of these partnerships are based upon open communication. This will help to identify pitfalls early in the process and adjust where necessary throughout the relationship. After selecting a possible vendor, identify the important role in which this company will drive your profitability, growth and success rate.
When you choose an RPO, you are choosing a teammate, someone who is fully invested in the success of your organization. This collaboration can evoke the change of your organization through the most valuable of resources; your people.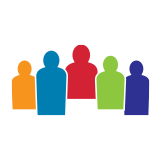 WilsonHCG is an award-winning, global leader in total talent solutions. Operating as a strategic partner, it helps some of the world's most admired brands build comprehensive talent functions. With a global presence spanning more than 65 countries and six continents, WilsonHCG provides a full suite of configurable talent services including recruitment process outsourcing (RPO), executive search, contingent talent solutions and talent consulting. TALENT.™ It's more than a solution, it's who we are.
Related Resources