Today's Evolving Workforce-Are We Ready?
December 7, 2010
We are currently in the heart of the Holiday Season and soon the festivities, office parties, anxiety and travel will take over and our mindsets will reflect on 2010 and prepare for 2011. We will decide our New Year's resolutions; with the hope of becoming better individuals, and will forecast our talent strategies, to strengthen our organizations. In our efforts, and as another year awaits us, it is critical to evaluate the way we are evolving and adapting to a changing workforce. Just as another year is approaching, there is a constant continuum of progressive technology, international expansion, rich culture and numerous factors that are redefining the workforce---is 2011 ready?
Let's think back for a minute. Looking back to the days when proximity and local access to talent defined our workforce, the result was small, isolated talent pools that translated to even smaller, isolated organizational work cultures with employee's that would lack development from outside experiences. Fortunately, our current access to talent is limitless and the workforce is a global one, everyone's included. Today's workforce is not bound by generation, geographic boundaries or culture. Although we now have access and the limitations have been removed to recruit top talent anywhere, it does not mean we are doing it effectively. Just like deciding our personal New Year's resolutions; as organizations, we need to reflect and evaluate the way we are evolving and embracing the modern workforce.
Today's workforce has made its resolution… It will be global, it will be defined by all walks of life, it will be multi-generational (there are currently at least four generations in the workforce today); it will be multi-cultural, transferrable, flexible, employed and unemployed. Are we diverse and capable as organizations to effectively communicate to both Gen Y and Baby Boomers? Does a newly hired employee in China have the same "feel' for our organization as one newly hired in New York? Could either employee relocate and still feel part of the same organization? As 2011 approaches, these are thoughts to consider as we forecast and strategize to become an effective virtual workforce.
Before we can be competitive in recruiting future leaders in a workforce without borders, our internal infrastructure, mindset and support needs to be in place. Advancement opportunities need to be global ones, allowing us to put the best people where they are needed and for them to still feel part of the same company. Consistent messaging and processes will result in the employee perspective of a "unison global company" rather than international hubs. Our thinking needs to be inclusive of all cultures, genders and generations so our messages are communicated effectively.
Enjoy the Holiday Season, and in preparation for a New Year and a resolution, think of everyone, think limitless and think without boundaries.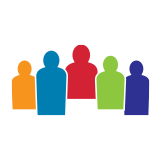 WilsonHCG is an award-winning, global leader in total talent solutions. Operating as a strategic partner, it helps some of the world's most admired brands build comprehensive talent functions. With a global presence spanning more than 65 countries and six continents, WilsonHCG provides a full suite of configurable talent services including recruitment process outsourcing (RPO), executive search, contingent talent solutions and talent consulting. TALENT.™ It's more than a solution, it's who we are.
Related Resources