Power of Recognition
November 29, 2011
Think back to when you were a child. Think back when you walked into a room full of adults. Maybe your mother was telling you to wipe your face; your father was distracted by a football game; the dog barking…but there always seemed to be one person, maybe your grandmother, a cousin or family friend who acknowledged your presence in a positive way?
Maybe they just looked at you and smiled when you started to speak? Did you feel compelled to sit by that particular person? The common denominator in all of us is the want and need to be appreciated and validated. I recently watched a show that discussed the power of recognition and the thought came to me that the scenario is the same in all areas of our lives, including our professional life.
According to the US Department of Labor the number one reason people leave a job is because they did not feel appreciated. It happens every day. You go above and beyond, even to the point where the person you are helping is completely unaware of the amount of time and effort it took you to do something. You may end the day frustrated, but if you opened your office door the next morning and found a hand written 'thank you' note on your desk would you feel appreciated? The answer is yes! Simple actions like getting up from your desk to say thank you to a coworker or calling to say thank you or just acknowledging an employee's hard work and constant dedication to the company will go a long way.
Aside from the obvious increases in productivity, engagement among colleagues, employee loyalty, job satisfaction, and decrease in turnover the Power of Recognition will literally propel the working environment into a positive place. It's only natural after being recognized that this employee will continue to repeat the same actions which were praised.. We can email or call to send our gratitude, but often after receiving 24 'thank you' emails in a week the power of the note has been diminished. With some employers this could seem as though they have set up their automatic replies to say "Thank you for all that you do. We couldn't have completed this without you!!" We can't necessarily send gift cards every time someone helps us, fly to another state to show our appreciation, or give them a raise because you are avoiding sending another drab thank you email, but how can we make our recruiters and support staff feel validated without breaking the bank? Hand written notes, company wide emails letting the staff know how a specific person went above and beyond, incentive programs, awards at company meetings, small wage increases, a phone call, stop into their office, or just simply acknowledge their presences in a positive way and tell them how grateful you are for having them support your company.
Recognition is important to each and every employee. Don't be fooled that it only applies to some. The Power of Recognition is important to each and every employer.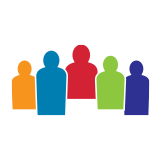 WilsonHCG is an award-winning, global leader in total talent solutions. Operating as a strategic partner, it helps some of the world's most admired brands build comprehensive talent functions. With a global presence spanning more than 65 countries and six continents, WilsonHCG provides a full suite of configurable talent services including recruitment process outsourcing (RPO), executive search, contingent talent solutions and talent consulting. TALENT.™ It's more than a solution, it's who we are.
Related Resources