Post and Pray is Not the Way
August 8, 2012
Several years ago, I was having dinner with a friend of mine who was a Talent Acquisition Manager for a large pharmaceutical company and he told me something that blew my mind. "We don't source for 95% of the positions we post. Our brand is so strong that we have enough applicants coming to us to fill the positions, so we spend the majority of our time managing the process and working with the hiring managers."
To many of us, this would be a wonderful position to be in! Having an employment brand so strong that the only thing you had to worry about was sifting through the interested, available and potentially qualified candidates who were applying for your requisitions. Instead of spending the majority of your day focused on sourcing passive candidates, you could instead focus on interviewing qualified candidates, managing the process and developing your hiring managers interview and offer skills. But the reality is many of the applicants who are applying for your positions are not qualified for the particular role and the time wasted going through your applicant tracking system to disposition them is taking away from your ability to engage passive candidates
I work with clients everyday who are faced with this problem; too many unqualified candidates applying for openings and recruiters overwhelmed with trying to keep up with the process. To overcome this challenge, I recommend that the recruitment process be divided into three parts; Sourcers to find the talent, Recruiters to manage and screen the talent, and Client Relationship Managers to oversee the delivery process. By dividing the workload into three different sets of shoulders, you give your teams the bandwidth they need to get the job done and ensure that the client is only talking to the candidates they need to.
As for my friend who was managing this dream talent acquisition job, his team was outsourced six months later as his hiring managers were unsatisfied with the quality of candidates that were coming across their desks.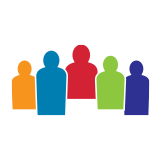 WilsonHCG is an award-winning, global leader in total talent solutions. Operating as a strategic partner, it helps some of the world's most admired brands build comprehensive talent functions. With a global presence spanning more than 65 countries and six continents, WilsonHCG provides a full suite of configurable talent services including recruitment process outsourcing (RPO), executive search, contingent talent solutions and talent consulting. TALENT.™ It's more than a solution, it's who we are.
Related Resources